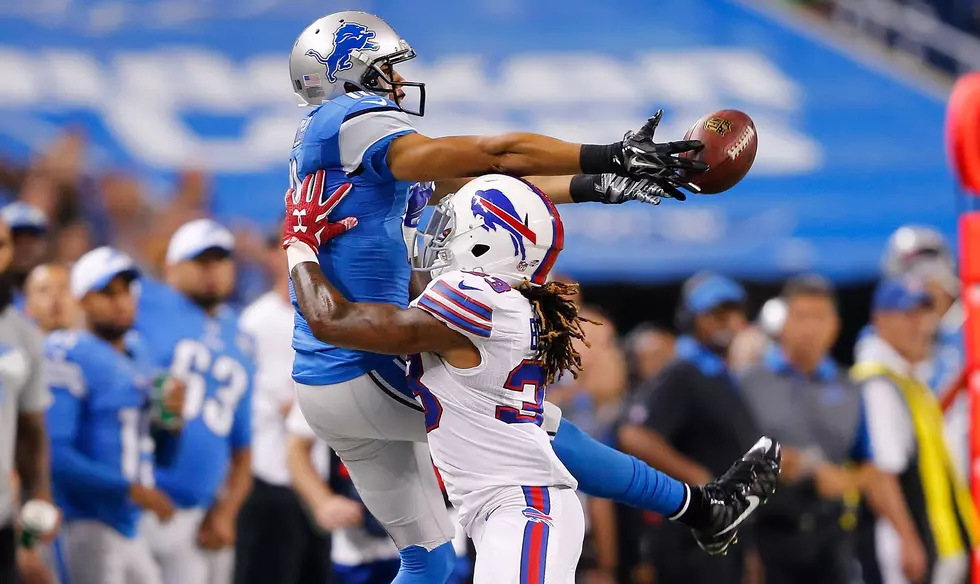 Why Do the Buffalo Bills and Detroit Lions Play Each Other Every Preseason?
Leon Halip/Getty Images
Editor's Note: The 2021 preseason sees the renewal of this non-storied rivalry that has been dropped in recent years.
It's the NFL rivalry you probably didn't know existed. The Detroit Lions and Buffalo Bills play each other every preseason. Here's the backstory of the Lions rivalry you didn't know you cared about.
There were actually once two pre-season rivalries involving the Lions: Cleveland and Buffalo. The Lions and Browns once played an annual preseason game called the Great Lakes Classic and vied for the Barge Trophy.
That Cleveland-Detroit pre-season rivalry has come to an end, with no game between the teams since 2014 (editor's note: 2018 season update below). The Barge Trophy sits abandoned in the Cleveland Browns home office in Berea.
However the Buffalo-Detroit preseason rivalry is alive and well. The teams have closed out the preseason with each other ever year since 2002. It's been a lopsided affair with a Lions news release stating that Detroit is
leading the preseason series 24-11-1. Detroit has claimed victory in each of the last nine preseason tilts, including a 31-0 win in 2016 at Ford Field.
It's a shame the Barge Trophy couldn't be transferred to the Lions-Buffalo match-up. Like Cleveland, Buffalo is a shipping port along the Great Lakes and makes a natural regional rival to Detroit.
Recent History of the Rivalry
It appears this little known but great pre-season rivalry has come to an end. The 2018 pre-season schedules do not include a Buffalo/Detroit match-up.
As one commenter on the Buffalo Bills Facebook page noted, it may have been lost without the influence of former Bills owner Ralph Wilson, "I can't remember a year without a lions game. Oh well Ralph is gone now."
The Lions will renew their Great Lakes Classic rivalry with Cleveland, however. But will the Browns be putting that Barge Trophy on the line?
MORE: 10 Best Detroit Lions Top 10 Draft Picks Of All Time
MORE: Michigan's Greatest Sports Traditions
Part of the allure of sports is the sense of tradition, and these Michigan traditions are something that fans look forward to every year.