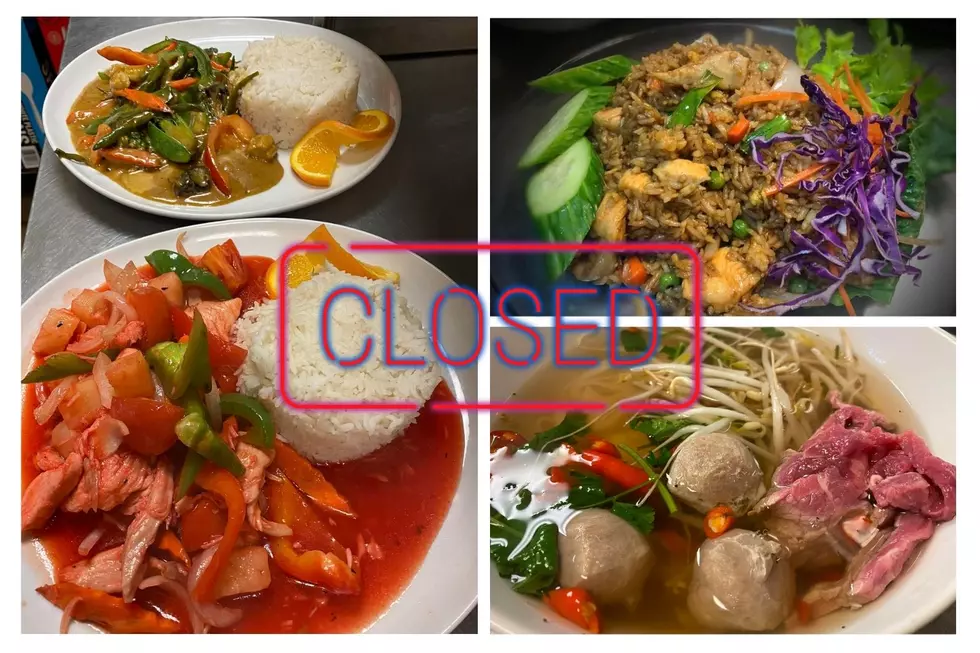 Grand Rapids Thai Restaurant Shuts Down After More Than a Decade in Business
Erb Tai, Facebook
Grand Rapids is saying goodbye to another restaurant.
After more than a decade in business, Erb Thai at 950 Wealthy Street SE is permanently shutting its doors. The closure is immediate.
The restaurant shared the news to Facebook, saying the closure is due to "many personal and family obstacles, along with Covid".
Guests shared their sadness upon learning the news.
Holly wrote,
Oh no my favorite! I looved the house rice and house noodles and the mango bubble tea. This sucks big time. I haven't been there in a while because I moved to Muskegon but I used to eat Erb Thai at least once a week bummer.
Anna said,
Nooooo!!!!!! You have the best Thai food in town. I'm so sad to hear this but I understand. Wishing you the best; and thank you for such delicious food.
Caitlin shared,
So sad to hear this - thank you for the delicious food over so many years! We appreciate you!!
According to The Rapidian, siblings Lisa and Joe Her opened Erb Thai in southeast Grand Rapids in the summer of 2010.
Erb Thai served authentic and fresh Thai dishes with customizable spice levels.
The Her's other restaurant Mai's Thai remains open at 820 Michigan St. NE.
If you're missing Erb Tai, one of the restaurant's chefs, Chef Lisa,  will be working at Mai's Tai on Saturdays.
You can check out Mai's Thai's menu here.
West Michigan Bars, Restaurants And Places You miss
These are bars, restaurants, and places people in West Michigan miss