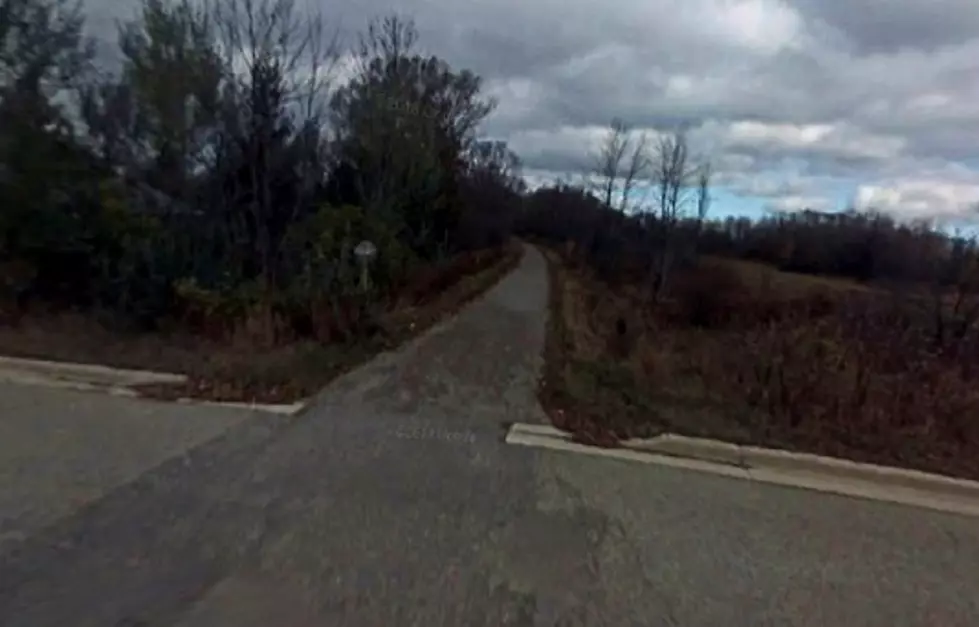 HAUNTED MICHIGAN: The Man Who Beat Himself to Death
Google Maps
At the corner of W. State Street and Arthur Drive in Cheboygan, there once stood the old Cheboygan Train Station. The railroad tracks have long been torn up, but years ago there was an accident at that location.The urban legend says a train somehow tipped over. A man who was badly injured in the wreck evidently suffered some kind of brain damage - dazed, the man staggered over to an old tree stump and began whacking his head against it. As he continued to beat his head over and over, he was heard asking himself "what's going on? Why am I here?".
The man kept smashing his head against the tree stump until his skull finally gave way and split open...he died instantly.
In our current day & age, the legend says if you're in that area around 1:00 in the morning, you can hear the thud...thud...thud...of his skull and a faint, but frantic voice asking "why am I here?.
MORE CREEPY MICHIGAN STUFF!
Michigan's "Chamber of Horrors", 1890s
Michigan's Most Dangerous Inmate
13 Ingham County Hauntings
The Haunting of McMorran Place
Abandoned Funeral Home Where Houdini Was Embalmed