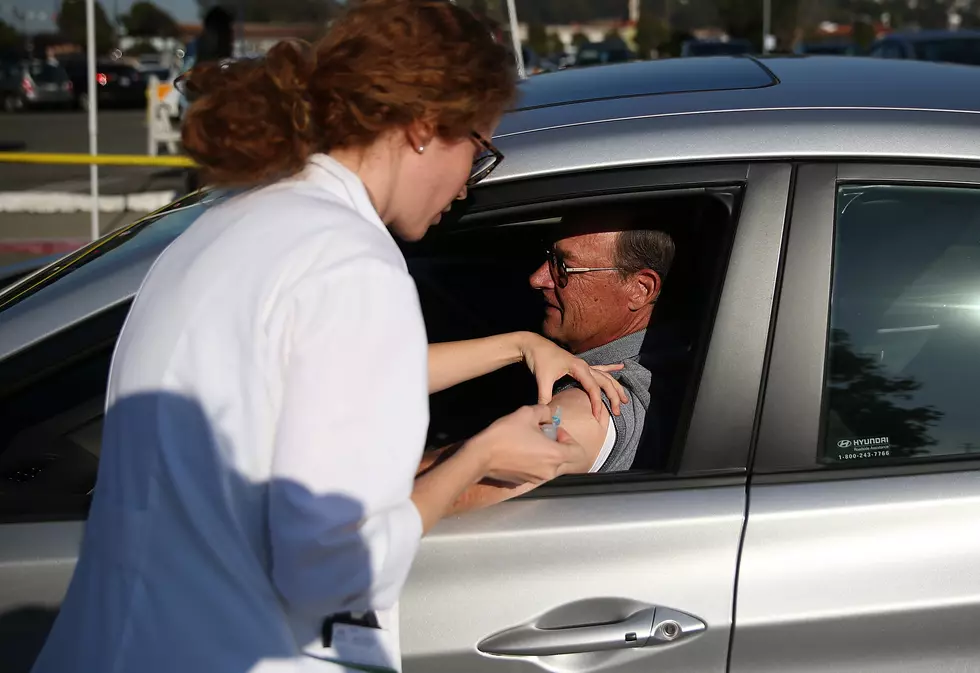 Here's Where You Can Get a Drive-Thru Flu Shot in Kalamazoo
Getty Images
They say it is more important this year than ever before to get your flu shot. Ascension Borgess is hosting a drive-thru flu clinic in September.
Governor Whitmer got a flu shot on camera at a press conference on August 25- that's how much emphasis they are putting on getting vaccinated this year. The concern is, that with the ongoing drain on health care resources due to the COVID-19 pandemic, we don't want to add any unnecessary burden.
Every flu-related hospitalization we see this season will put an additional strain on Michigan's economy and our health care systems and hospitals. Our hospitals are still reeling from the spring COVID-19 hospitalizations and are working to prepare for a potential second wave of the virus. I encourage everyone to get their flu vaccine, and tell your friends and family to do the same.
On Saturday, September 26, from 9 am-Noon, Ascension Borgess is hosting a drive-thru clinic with flu & pneumonia vaccines available for ages 6 months and up. It will take place in the parking lot of the Heath and Fitness Center at 3025 Gull Road. Medicare part B and most commercial insurance will be accepted, with cash or check accepted for anyone without insurance. Face masks and social distancing is require and all participants will be screened with a temperature check and questionnaire prior to vaccination.
Enter your number to get our free mobile app
KEEP READING: See 25 natural ways to boost your immune system