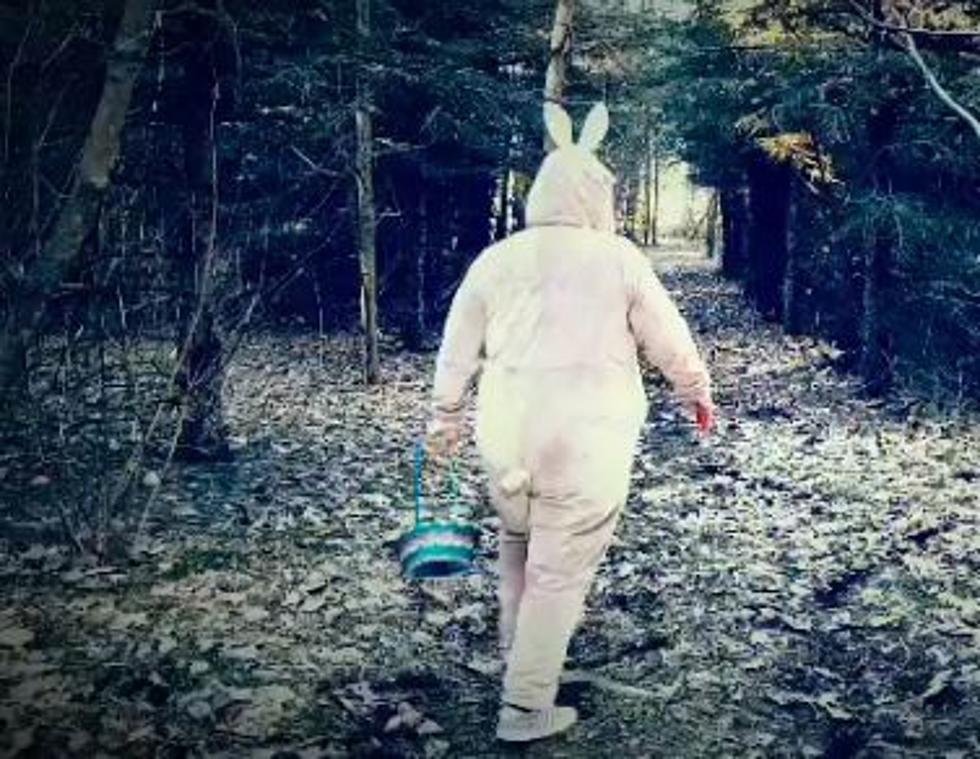 Holidays Clash in this Adult Easter Egg Hunt with Zombies
Fear the Bunny via Facebook
Can you survive Fennville's Easter zombie apocalypse?
Fear the Bunny is an Easter egg hunt for grown ups with the added challenge of the undead hiding among the eggs. This adult Easter egg hunt begins at 10 pm and has 7000 eggs, lots of prizes...and zombies. Some wonder what a bunny has to do with Easter. Nevermind that, where did these walkers come from?
Pier Cove Cargo Company is hosting the event at 10 pm on Saturday, April 18 somewhere in the Fennville area. No lanterns or spotlights are allowed, and players will have to use flashlights that are not larger than D batteries to search the woods for hidden eggs and prizes. Like Spring is rising this time of year, a zombie horde has also risen to wreak havoc on the event.
Fear the Bunny
Saturday, April 18 | 10 pm- Midnight
Fennville, MI
Tickets: $25
This event is not recommended for children. Tickets are limited to the first 900 victims.
Enter your number to get our free mobile app