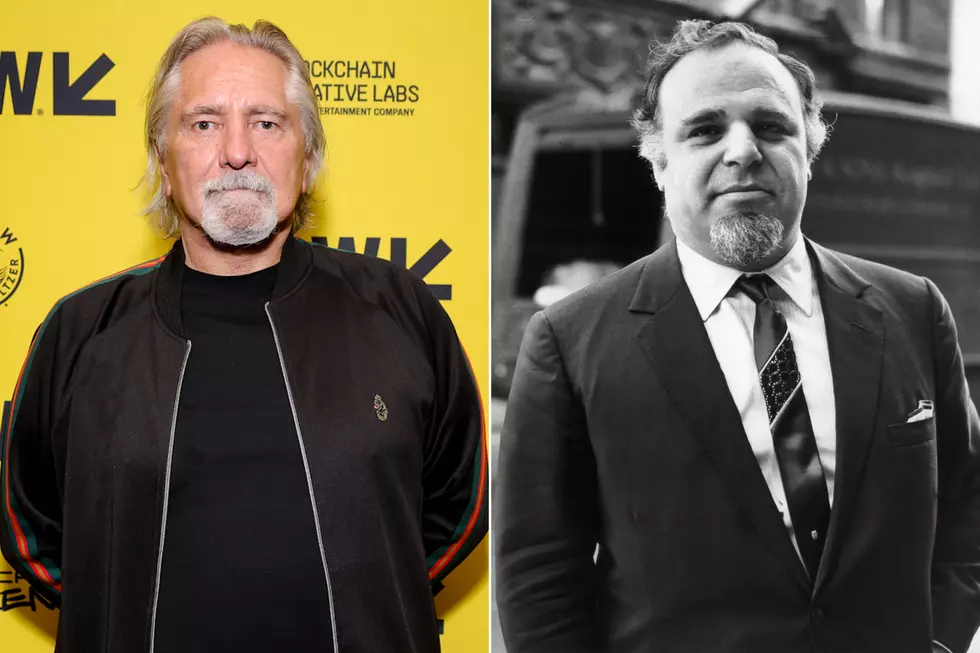 Geezer Butler Recalls Sabbath's 'Notorious Gangster' Manager
Rich Fury / Frederick R. Bunt, Getty Images
Geezer Butler says former Black Sabbath manager Don Arden was controversial and occasionally violent.
"He was a notorious gangster," he said during an appearance on The Rock Podcast with Denny Somach. "He was called the Godfather of Rock. He had really gangster-like methods in the way he got bands."
Arden's ruthless nature has been well-documented, along with rumors of alleged mafia connections. He had an infamous reputation for getting his way by any means necessary.
READ MORE: Top 10 Geezer Butler Black Sabbath Songs
"He famously hung Robert Stigwood, the Bee Gees manager, out of the window because Robert Stigwood tried to steal one of Don's bands," Butler said.
Did Don Arden Rip Off Black Sabbath?
Butler said Arden attempted to swindle Black Sabbath on their very first deal.
"When we first went to see him, he wanted to sign us, and he showed us this contract and there was a space where the management percentage was supposed to be – and it was blank," Butler noted. "I said, 'Well, how much are we supposed to be paying you?' He went, 'Oh, don't worry about that. I'll fill that part in later.' I said, 'Well, can you fill out how much you'll be getting, your percentage now?' And he wouldn't do it."
READ MORE: Black Sabbath Lineup Changes: A Complete Guide
Black Sabbath ended up going with a different manager early in their career, though that relationship also proved detrimental. They finally signed with Arden in 1976, and he remained through Ozzy Osbourne's departure, Ronnie James Dio's tenure and the brief Ian Gillan era.
"We were off-and-on with Don," Butler admitted. "When Ozzy left, when Ian Gillan joined the band, Don Arden was our manager at that time – and he got us quite a good deal back then. It was hit-and-miss with Don."
How Are Don Arden and Sharon Osbourne Related?
Arden brought his daughter, Sharon, into the family management business in the early '70s – and she met her future husband, Ozzy. The two began dating in 1979 and, when he was fired from Black Sabbath later that year, she took over as Osbourne's manager.
Losing one of his most famous clients didn't sit well with Arden. He reportedly tried on numerous occasions to steal Osbourne back, even after he married Sharon in 1982.
Don and Sharon remained estranged for decades, before eventually reconciling in the early '00s. He died in 2007 at the age of 81.
Black Sabbath Albums Ranked
From Ozzy to Dio and beyond, we look at all of the band's studio LPs.
Think You Know Ozzy Osbourne?