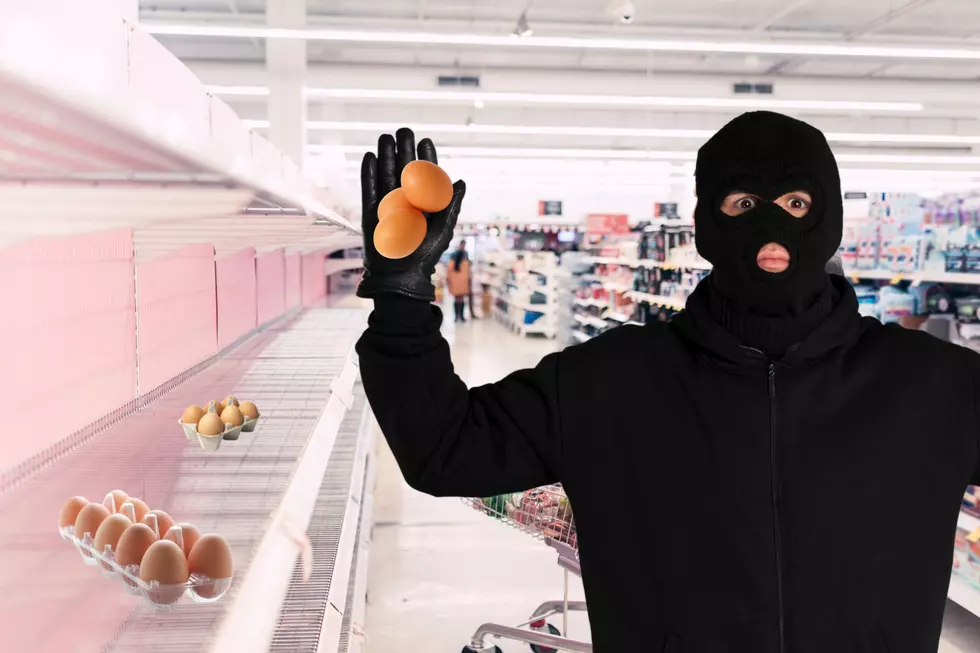 Michigan Man Busted Stealing $200 Worth of Eggs From Walmart
Canva
During the egg shortage, a man was caught in a Michigan Walmart attempting to steal $200 worth of eggs.
At a Walmart in Dearborn, Michigan, an identified man loaded up on eggs and headed out the door according to a Walmart employee statement obtained by Press & Guide,
The man had a shopping cart filled with dozens of cartons of eggs. At first, it looked like he would be using a self-check-out, but he instead walked past the registers and tried to leave the store.
When the suspect realized he was being watched by store employees, he bolted and left the cart full of eggs behind. No charges were filed against the suspect.
This egg shortage is reminiscent of the toilet paper crisis of 2020. Remember the good ole days of people buying all the toilet paper only to sell it for outrageous prices on Amazon and eBay?
There is one major difference between the toilet paper shortage and the egg shortage. There wasn't really an issue for butt tissue until people panic-purchased toilet paper in the fear of a shortage. The major source of the egg shortage is a recent outbreak of the bird flu.
Over 57 million birds were affected according to realsimple.com. The news of the bird flu outbreak and shortage of eggs have dramatically driven up the price of eggs. Then to make the shortage worse, some people are buying as many eggs as they can only to resell them for a large profit and we have people, like this Michigan man, attempting to steal a large number of eggs.
I can't egg-spress enough how this is no yoke. If we want to crack this shortage, stop making it worse. Please egg-nore my puns.
Twelve things cheaper than a dozen eggs you can buy right now
What can you buy right now for less than the cost of a dozen eggs