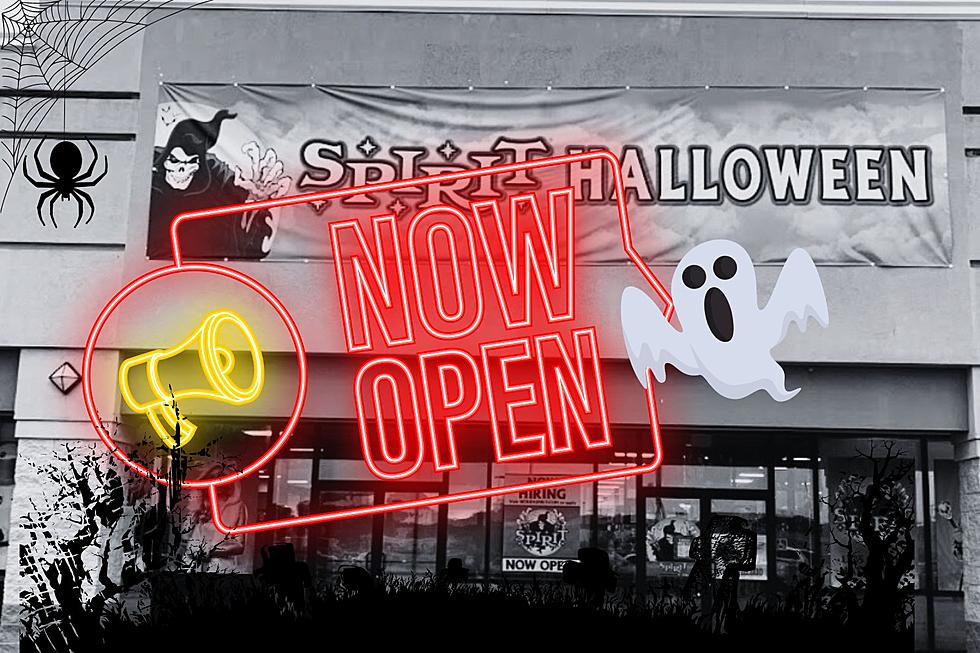 Freaky! The 1st Spirit Halloween Store in West Michigan Officially Opens For Season
Google Maps/Canva
Spooky SZN is officially here!
As is tradition, over the summer we saw signs go up across West Michigan as empty retailers transformed into America's favorite Halloween store: Spirit Halloween.
Now, I'm not the one who decides where or when these stores go up but it seems like it gets earlier and earlier each year! Too early, if you ask me.
This year we saw Spirit Halloween stores begin to take shape in July, with the official Spirit Halloween website prompting folks to check back on July 24 to find the finalized list of stores throughout Southwest Michigan.
In 2023 only 2 Spirit Halloween locations are set to open in the Greater Kalamazoo area: on Stadium Drive at the former Save-a-Lot and in Portage at the former Tuesday Morning off Westnedge. Battle Creek is slated to have one Spirit Halloween store at the Lakeview Square Mall.
Coming....Soon?
When you check the map for Spirit Halloween locations across West Michigan they all say "Coming Soon" or "Opens in August" but other than that there are no solid leads on when these spooky stores will open their old, creaky doors for business.
Except for one.
It's a well kept secret that only ONE Spirit Halloween store in all of West Michigan is open right now. Are you prepared to take this secret to the grave?!
Spirit Halloween - Walker
Located in the Alpine shopping center near Target, each year the former Toys 'R Us store is transformed into a Spirit Halloween. This location reportedly first opened its doors on Wednesday, August 9th according to information shared in the Grand Rapids Informed Facebook group.
Member Allie Ausema asked, "Is this true?" to which fellow GR residents replied:
"Yes, it's open. My husband and daughter went there today." - Leisha England
"Yes it is true. It was open yesterday. They have a lot of new stuff and are still getting things out." - 

Cheryl Schenk
"One on alpine is open. My boyfriend and son are inside right now" - Lexx Perez
According to the website the location at 3130 Alpine Ave. NW is open daily from 11:00 a.m. to 7:00 p.m.
What are YOU planning to be for Halloween this year?
Six Halloween Karens You May Encounter in Michigan This Season
Beware! Here are six different Halloween Karens you may encounter this season in Michigan while trick or treating.
The Best Halloween Decorated House In Michigan EVER~ Beetlejuice Themed
Natalie and Tim Reeves of Livonia have had a lot of attention brought their way from their love for Halloween, and every year they decorate their house they have a new theme. In 2020, their theme was Beetlejuice, and they crushed it...