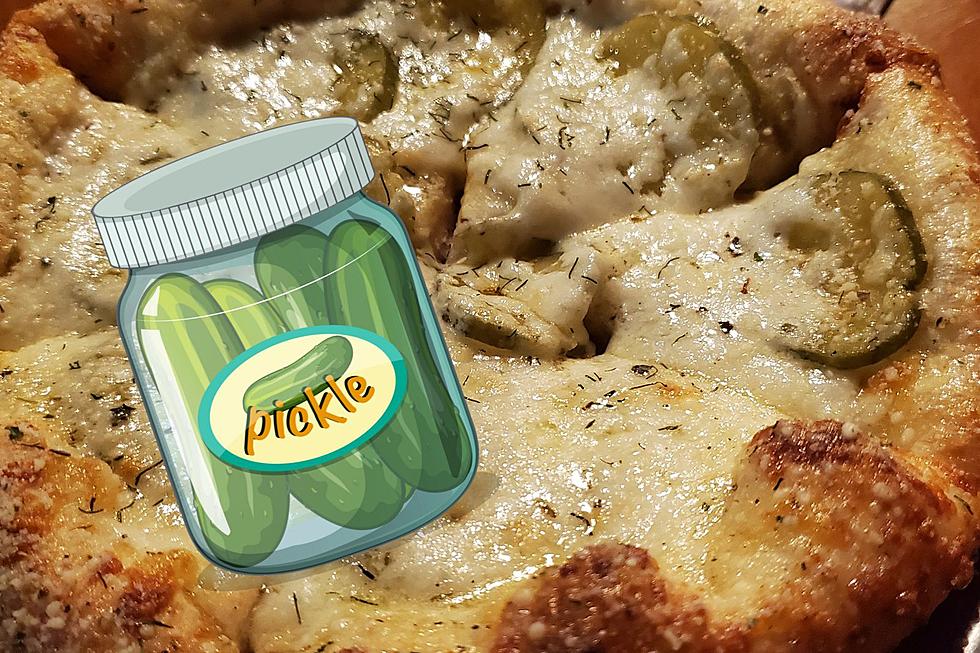 Where Can You Find Pickle Pizza In And Around Kalamazoo?
Canva
Pickles-- you either love them or you hate them!
In case you missed it, Pizza Hut just announced they'll be hopping on the popular pickle pizza bandwagon and start serving their own.
I happen to be a dill pickle fanatic and got so excited when I saw the news that pickle pizza was not only coming to Pizza Hut, but it has returned to the menu of one of my favorite local watering holes One Well Brewing.
When sharing their new menu options on their Facebook page One Well wrote,
New food specials!  I think this update is going to make some people VERY happy.
Their Dillicious pizza is served with, "an olive oil base, house pizza cheese, dill pickle coins, garlic, and feta cheese" and can also be made with a gluten-free crust for those with dietary restrictions.
I've been long awaiting the return of pickle pizza at One Well but it got me curious: where else can you find pickle pizza on the menu in the Kalamazoo area?
---
This pizza is absolutely mouth-watering! Their thin-crust pizza features garlic butter sauce, a four-cheese blend, garlic dill pickles, and it's all topped with fresh dill-- a winning combination in my book!
---
Jac's - Portage/Kalamazoo
Referring to it as a "fad pie" on their menu, Jac's pickle pizza starts with an alfredo sauce base, featuring Monterey jack cheese, ham, salt and pepper, and in a unique twist: your choice of either bread & butter or dill pickles.
---
Also cashing in on the pickle pizza craze is Jaspare's. Their menu says the pizza is, "a ranch base with minced garlic, cheese, pickles, & dill seasoning". Pro tip: try adding bacon and/or ham to it!
---
What do you think, are you brave enough to try pickle pizza? Michigan certainly produces enough of them...
Used to Be a Pizza Hut
Check out these former West Michigan Pizza Hut locations that have been given a second life!
Ranking These 6 Michigan Pizza Spots Based On Slice Sizes
Pizza Places In Michigan With Large Pizza Slices