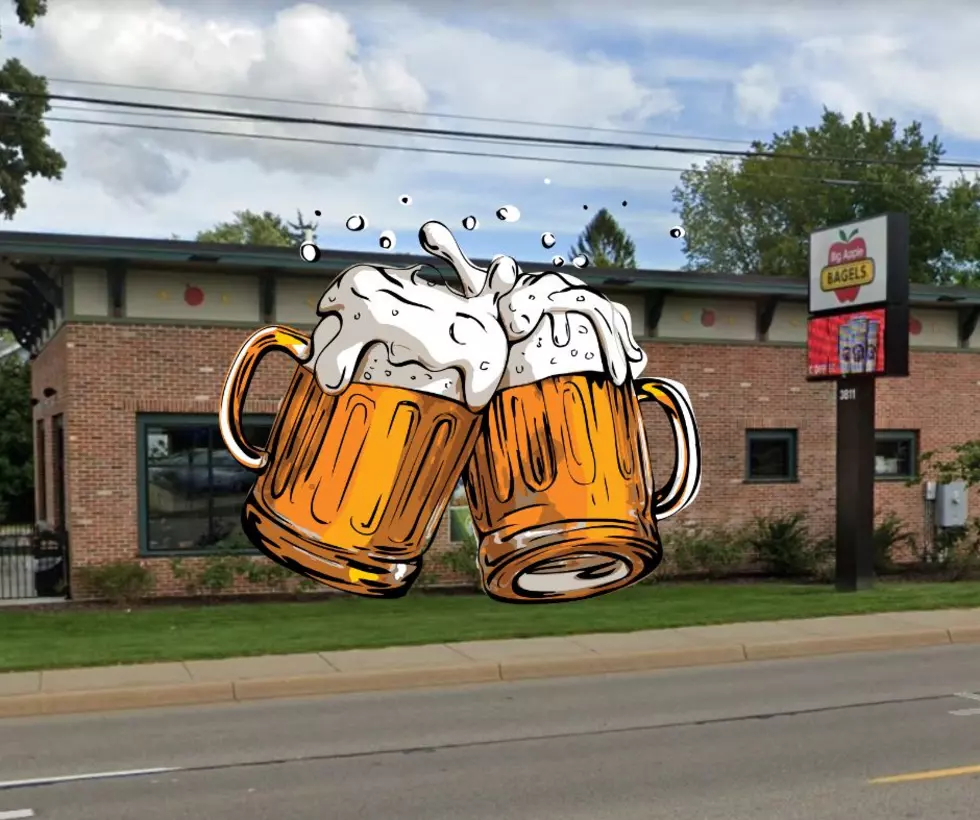 Kalamazoo's Newest Brewery, Apoptosis, Eyes Grand Opening
via Google Maps/Canva
At this point we're giving Grand Rapids a run for their money when it comes to laying claim to the title "Beer City USA".
Sure Grand Rapids has won the distinction several times over now, but there's plenty of great craft beer flowing from the taps of Kalamazoo's local breweries-- and pretty soon we'll be adding one more to that list!
As we told you back in August a new brewery called Apoptosis Brewing Company was eyeing a vacant space along S. Westnedge to utilize for their new taproom.
Located at the site of the former Big Apple Bagels, which closed unexpectedly in 2021, Apoptosis Brewing has slowly been taking shape over the last several months and is eyeing an opening date on Saturday, January 14 at noon. I can't wait for them to share their beer with us!
Who Is Apoptosis?
On their official website,  Apoptosis owners Andrew Birr and Dustin Johnson say they are two craft beer enthusiasts with over a decade of homebrew experience,
Apoptosis Brewing Company was created to bring creative, explosive flavors to the West Michigan beer scene...we believe in crafting unique beers in a wide variety of styles and expressions that everyone can enjoy.
What Beers Will Be On Tap?
According to their Facebook page, Apoptosis plans to offer quite the selection! Beers available on tap include:
NE IPA

Hazy Pale Ale

Milk Stout

Blonde Ale with blood orange

Cream Ale with Concord Grapes

Lemon Seltzer

Pineapple Seltzer

Pre prohibition Lager

Raspberry Wheat Ale
What Does Apoptosis Mean?
The million dollar question! I tripped over my tongue a few times while attempting to pronounce the peculiar name, but a quick Google search brings up several cancer institutions as a result. Cancer.gov defines apoptosis as, "A type of cell death in which a series of molecular steps in a cell lead to its death. This is one method the body uses to get rid of unneeded or abnormal cells...also called programmed cell death."
Interesting! I'm not quite sure what that has to do with beer, but I guess I'll just have to visit myself to find out. Cheers!
Join Michigan's Craft Beer Scene! Tapistry Brewing For Sale in Bridgman
The sale includes 2 properties in Bridgman, Michigan.
New Jackson Brewery, Ogma Brewing
Ogma Brewing Co. is Jackson's newest brewery, serving up great beer, food that is just as beautiful as it is delicious and great vibes.