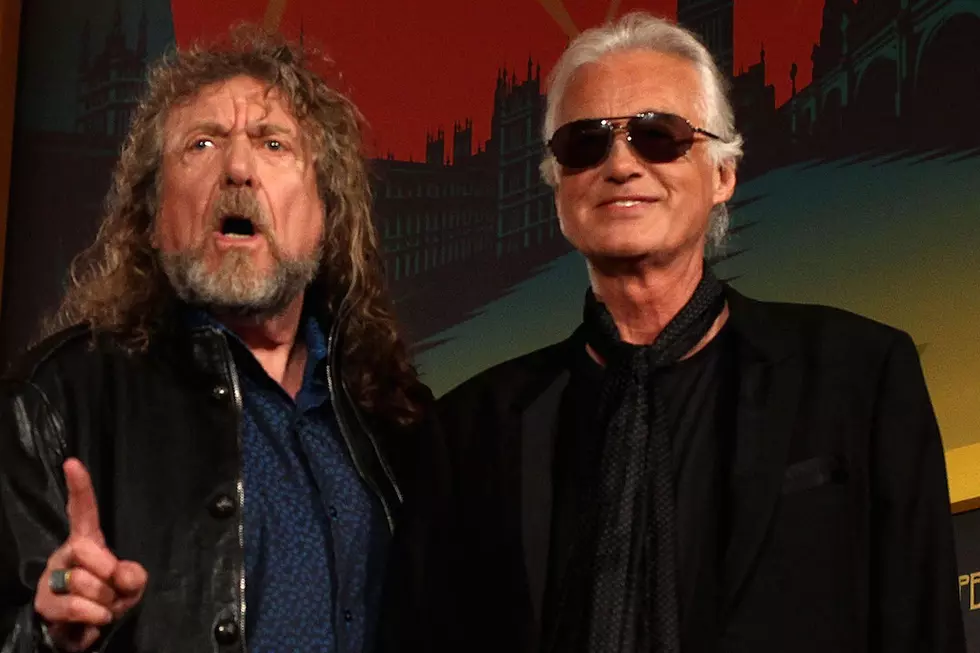 Led Zeppelin 'Stairway to Heaven' Copyright Case to Be Reheard in Fall
Danny E. Martindale, Getty Images
The infamous case between Led Zeppelin's "Stairway to Heaven" and Spirit's "Taurus" continues. Zeppelin's lawyers requested an appeal for the case to be heard by a larger group of judges, which has now been granted. A new panel of judges will rehear the case this September.
In 2016, the British rock and roll giants defeated the case against them saying that Jimmy Page stole the opening guitar melody from Spirit's track "Taurus" to use at the beginning of "Stairway to Heaven." The jury found that the chord progressions were not "intrinsically similar," therefore Led Zeppelin did not copy Spirit's song.
However, this past September, a three-judge panel at the San Francisco court of appeals deemed that the jurors in the 2016 case were not properly instructed on what to look for in terms of music plagiarism. Thus, a new trial was to potentially take place.
Now, a panel of 11 judges will rehear the case and review its decision in San Francisco this fall. According to the Associated Press, the panel will expand its parameters on what is considered copyright infringement for "Taurus," allowing individual notes and scales to qualify as plagiarism.
Mastodon released an emotional cover of the Led Zeppelin anthem in tribute to their late manager Nick John last month, in which they have named "Stairway to Nick John."
Top 70 Hard Rock + Metal Albums of the 1970s