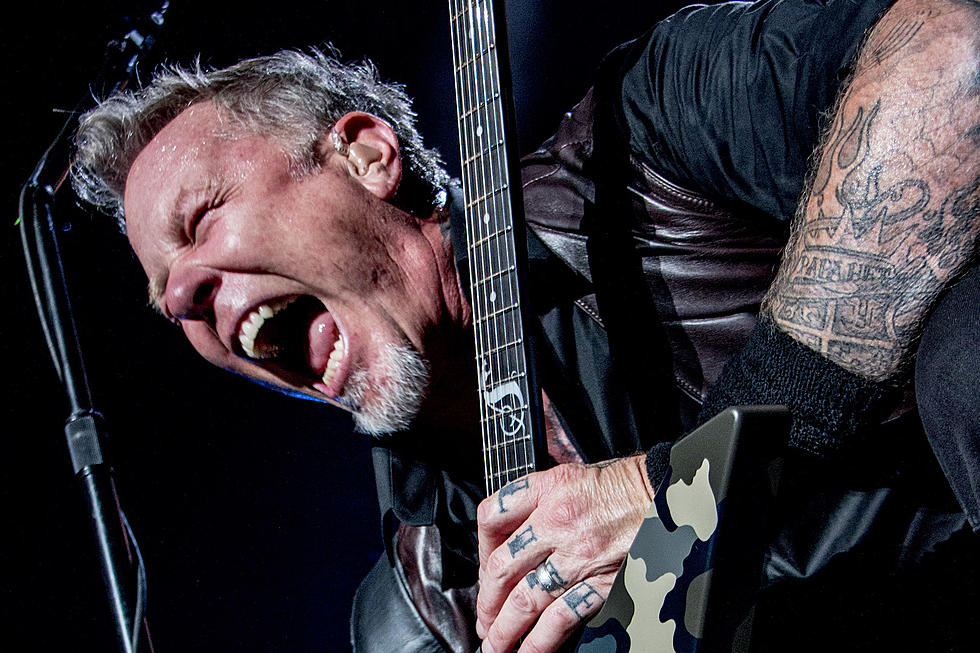 Metallica's 'Black Album' Has Been on Billboard 200 for Over 550 Weeks
Jeff Yeager/Metallica/Getty Images
The Billboard 200 is a revolving door for album rankings, which rise and fall with the wind. Some lucky entries are able to hold down the fort for a long time — and in Metallica's case – a very, very long time. Their self-titled release, famously known as the Black Album, has now been on the chart for over 550 weeks, which is over 10 and a half years.
According to Forbes' report from Dec. 9, the album was at No. 183, but it rose to No. 174 as of the week of Dec. 14, making a total of 551 nonconsecutive weeks on the chart. It's the fourth record in American history to reach that milestone, sharing the accomplishment with Pink Floyd's Dark Side of the Moon, which is the longest standing album on the chart at 945 weeks, Bob Marley and the Wailers' Legend and Journey's Greatest Hits. 
Since Legend and Journey's Greatest Hits are compilation albums, the Black Album is technically the second-longest standing proper album on the chart after Pink Floyd.
This is, of course, an impressive milestone considering Metallica was released in 1991, but think about it — everyone and their grandmother knows "Enter Sandman." The iconic track has been used in countless areas of pop culture, including sporting events, videos games and more. The album was also the first studio release by the band to reach No. 1 on the chart.
The upper portion of the chart is currently dominated by Christmas albums, the Frozen II soundtrack and Taylor Swift, but metal did reign a few times this year. Both Slipknot's We Are Not Your Kind and Tool's Fear Inoculum debuted at No. 1 on the chart in August.
Metallica: All Their Songs, Ranked