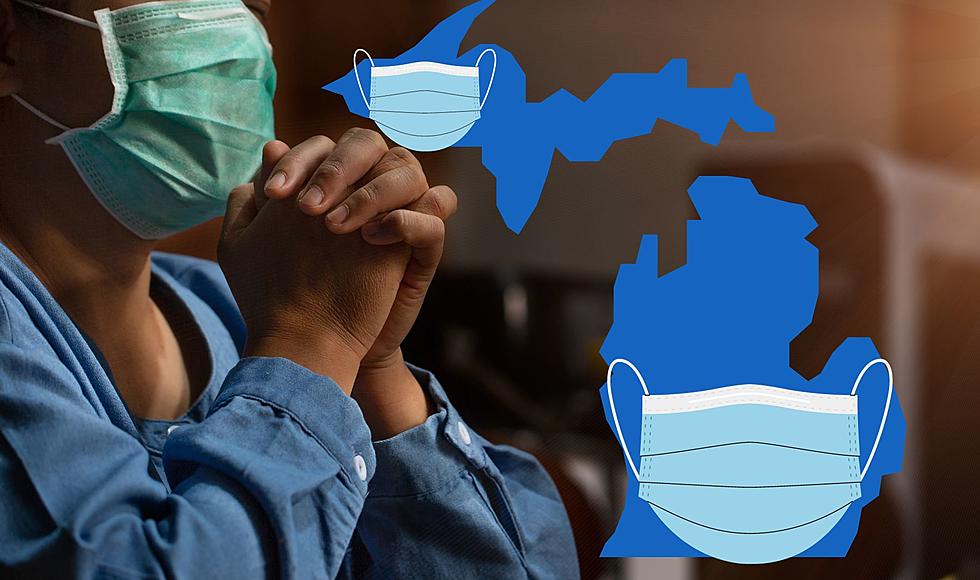 Is Michigan Close To Returning To Another Mask Mandate?
Canva
At the beginning of the pandemic, it was a strange New World for the United States as mask mandates were starting to take effect all around the country. Businesses and hospitals were making it mandatory that you wear a mask if you wanted to enter. Now there seems to be a new variant of the COVID-19 virus.
The new variant is called Pirola and has more than 30 mutations in its spike proteins, which is the part of the virus that infects human cells. The CDC is saying that because of this it may make this new variant more contagious. Because of the spike in infections, there are some states like New York, and New Jersey whose hospitals have mandated that anyone entering the hospital must wear a mask.
Staying Masked In Michigan
There are some hospitals in Michigan that still have this rule, which makes you wonder if mask mandates could be returning to Michigan if we see a spike in cases, with other ea. The debate of the mask caused an uproar with people who felt that being forced to wear a mask, was taking away their liberty. No doubt the topic of the mask is controversial and still something our country is adjusting to.
Cases In 2023
According to the state, since April 5th of 2020, there of been over 3 million cases reported and over 43,000 deaths in Michigan alone. As of July 2023, Michigan's numbers on average for the week remain at about a steady 160, but if the new variant poses a threat, it could mean the return of a mask mandate. Until something like that happens, we will just have to continue to stay safe and try and stay healthy.
DON'T Do This After Getting a COVID-19 Booster Shot
I made the stupid decision of going against this helpful advice, and now I am paying the price. Learn how to care for yourself after a getting COVID-19 Booster.
Gallery Credit: Conor Walsh
Lockdown Albums: 24 Records That Wouldn't Exist Without COVID
Not even a global pandemic could stop these artists from making new music.
Gallery Credit: Allison Rapp