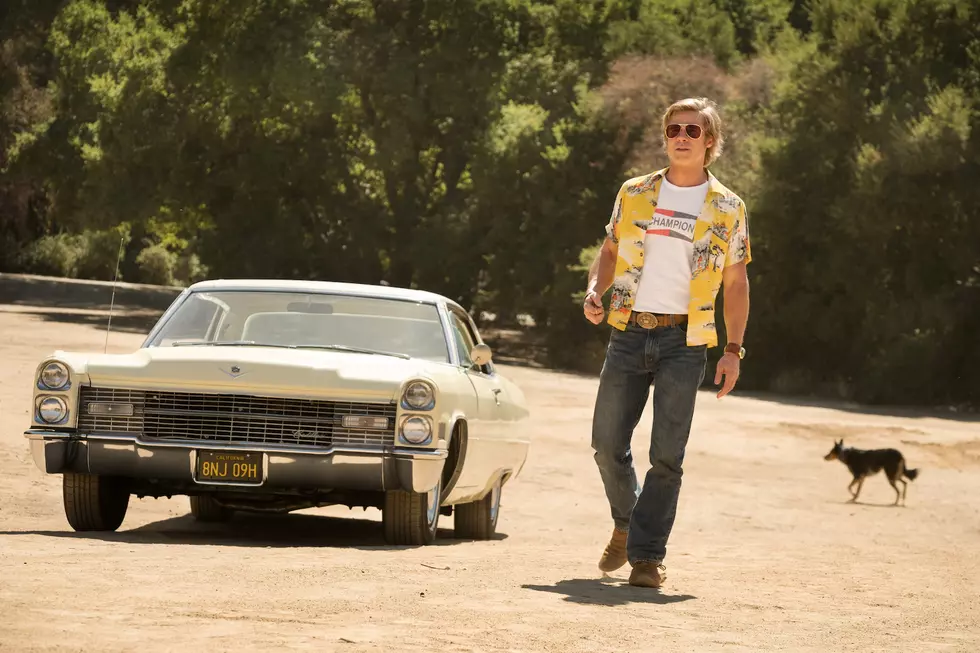 'Once Upon a Time in Hollywood' to Get Limited 70mm Release
Sony
As expected, Quentin Tarantino's Once Upon a Time in Hollywood will be his latest epic to screen in the rare 70mm format preferred by directors who still love good old fashioned celluloid film. Hollywood — Tarantino's tribute to 1960s Los Angeles, starring Leonardo DiCaprio and Brad Pitt as a TV actor and his stunt man, respectively — will play in 70mm at five very lucky theaters around North America. They are:
Alamo Drafthouse New Mission, San Francisco, CA
Arclight Cinemas Hollywood, Los Angeles, CA
Cineplex Varsity, Toronto, Canada
City Cinemas Village East, New York, NY
Music Box Theatre, Chicago, IL
In addition, the Alamo Drafthouse announced that 18 additional locations around the country will be showing Once Upon a Time in Hollywood in 35mm. So if you can't get the full-blown 70mm experience, that is a similar celluloid option. They're also celebrating the film's retro Hollywood vibes with a screening series called "Don't Try This at Home" featuring movies that celebrating classic stuntwork like Hooper, The Stunt Man, and Mad Max: Fury Road.
I saw The Hateful Eight in 70mm at Village East and it was absolutely sensational. You better believe I'll be trying to do the same for Hollywood as well. Once Upon a Time in Hollywood opens in theaters everywhere, film and digital, on July 26.
Gallery — Reboots That Are Also Sequels: