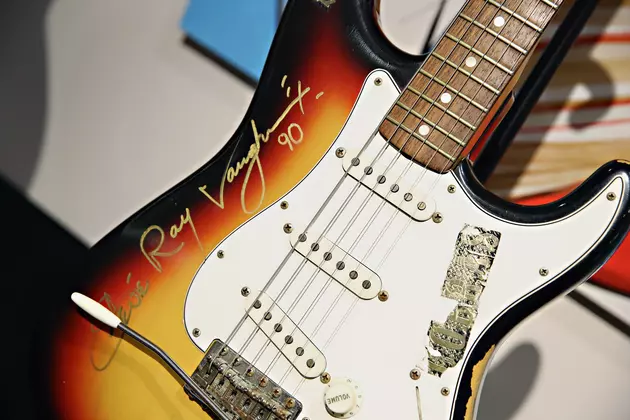 Stevie Ray Vaughan Played Kalamazoo Just Days Before His Untimely Death
Getty Images
Those who were there will never forget seeing Stevie Ray Vaughan at the Kalamazoo County Fair on August 24, 1990. He was dead just three days later.
The rock world lost a legend on August 27, 1990 when Stevie Ray Vaughan died in a tragic aviation accident. The guitarist was leaving a gig at Alpine Valley, Wisconsin with Eric Clapton's agent, assistant tour manager and bodyguard when their helicopter, encased in fog, failed to clear a 1,000 foot ski hill and everyone on board, including the pilot, was killed.
Stevie Ray Vaughn had just concluded the 136-show 'In Step' tour that had started in May of 1989, when the band played the Kalamazoo County Fair- a warm up set for his shows with Eric Clapton at Alpine Valley. At the time, nobody knew the August 24, 1990 performance would be one of his final concerts. See a photo from the fairgrounds here and listen to a bootleg recording below.
Setlist for SRV at Kalamazoo County Fair 8/24/1990
Pride and Joy
Texas Flood
Riviera Paradise
Wall of Denial
Superstition
Cold Shot
Couldn't Stand the Weather
Goin' Down
Crossfire
Voodoo Chile (Slight Return)