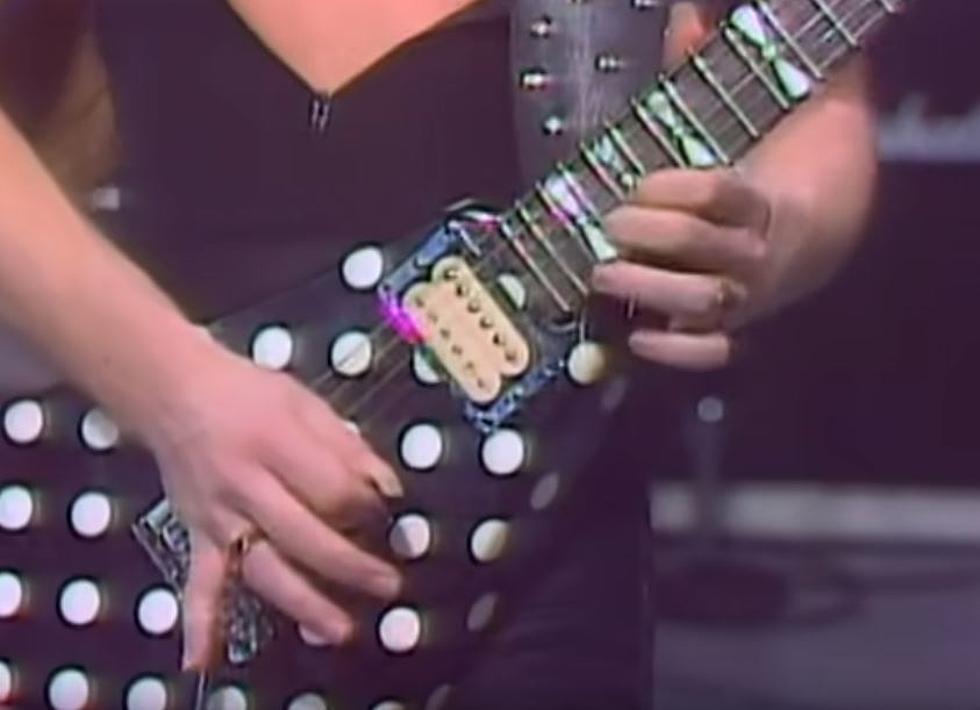 Randy Rhoads Live in Kalamazoo: 1982 Diary of a Madman Performance Remastered
Ozzy Osbourne via YouTube
You'll be amazed all over again when you hear this restored, high-quality soundboard recording of Randy Rhoads at Wings Stadium in Kalamazoo with Ozzy.
Recording technology was not very advanced in 1982, but Randy Rhoads was. Ozzy Osbourne's young guitar player was melting faces all across the country on the Diary of a Madman tour. Because pocket-sized cell phones with sophisticated cameras and YouTube hadn't been invented yet (thank God!), if you weren't there you missed it.
There are, however, a few highly-sought relics from the era. Bootleggers and collectors love the soundboard recording, where microphones were plugged directly into the live mixer, resulting in the best sound quality without much extraneous noise. Still, being 1982, fidelity was limited. Now, you can hear a restored "first generation recording directly from the Master tape.This is the highest quality recording on YouTube or ANYWHERE ELSE!" The claim is made by musician Michael Skewes on his YouTube channel. Michael played guitar in bands from '81-'95 and then got a day job in had a career in television and film post-production. He has used those skills to let you hear Randy Rhoads like never before.
On the Diary tour, Ozzy's band also included drummer Tommy Aldridge, Rudy Sarzo (later of Quiet Riot) on bass and Don Airey on keys. Skip ahead to 31:00 to hear Randy's incredible guitar solo, or just, you know, listen to all of it because there will never be another like Randy Rhoads.
Bonus Video: 1981 Television Performance | Rochester, NY