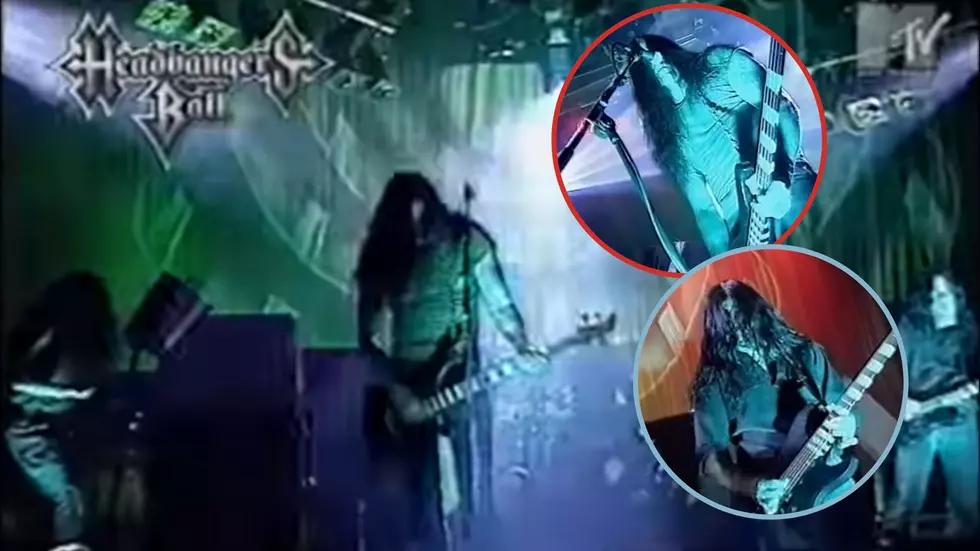 That Time Type-O Negative Performed In Kalamazoo At Wings Event Center For MTV Headbanger's Ball
Youtube
The Wings Event Center has laid host to some legends since it was built in 1974. Early on, it was a regular stop for Alice Cooper, REO Speedwagon, ZZ Top, and Aerosmith, but as the years moved on, rock evolved.
During the 1990s, Grunge, Hard Rock, and Numetal broke through, and Wings Event Center answered the call with the likes of Soundgarden, Sepultura, Nine Inch Nails, and Korn. But only one show resulted in National televised attention - Type-O Negative.
Now, for anyone younger than 30, this was during a time in "Music Television" history, when actual music, and music videos were played on MTV.
In fact, at the time, entire SHOWS used to be dedicated to not just pop music, but all types of music. MTV's Headbanger's Ball, hosted by Riki Rachtman at this time, was by far one of the most popular shows dedicated solely to Rock and Metal.
In December of 1996, Type-O Negative was on tour with Pantera, and their album "October Rust" had just come out that August. During that tour, Type-O Negative was turning heads. By far, "October Rust" had garnered the band's best reviews to date, headlined by the album's first single, "My Girlfriend's Girlfriend," which was charting in Europe.
Naturally, the U.S. wanted in on some of that, and sent a film crew to one of their shows to see what all the fuss was about.
That show, just happened to be at Wings Event Center in Kalamazoo.
What resulted, is one of the best live-shot footage videos of Type-O Negative, specifically done for MTV's Headbanger's Ball, right here in KZoo.
Were you at that show on December 9th, 1996 with Type-O Negative, and Pantera? Let us know in the Rocker App.
Coolest Kwings Alternate Jerseys