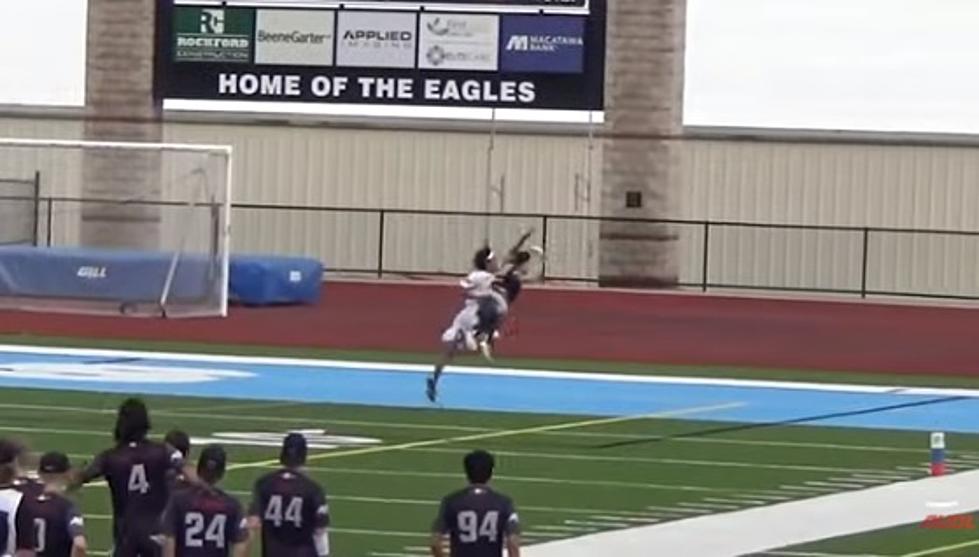 Ultimate Frisbee Catch from Grand Rapids Makes ESPN Highlights
AUDL via YouTube
Joe Cubitt made an incredible catch in an Ultimate Disc pro league game, and now he's famous nationwide.
See if you can follow me here. Joe plays for the Detroit Mechanix, who for reasons I do not understand, play their home games at Grand Rapids Christian High School's Eagles Stadium over on Plymouth. (Which is around 157 miles from Detroit).
According to the ZigZag Ultimate Disc web site, the team made the move from Detroit to Grand Rapids in 2015, but even after six years here, they're still called the Detroit Mechanix.
Puzzled? Join the club.
My best guess is all the other teams in the American Ultimate Disc League are from major cities and so they kept the bigger name. Or they're ashamed they have to play here. One or the other.
Anyways -- Joe made an amazing grab for a touchdown (if that's what they call it) in a game back on June 19 against the Chicago Union (who probably play their home games in Joliet).
A video of the catch went viral, and after some online peer pressure, the grab was eventually featured on the June 22 edition of ESPN Sports Center.
Athletic achievement is athletic achievement, and this is a great catch in any sport, so hats off to Joe Cubitt and the Mechanix, who eventually lost that game to the Union, unfortunately, to fall to 0-4 on the young season.
Here's the thing, the Mechanix are about as good in their chosen field as the Detroit Lions are in theirs, which makes me love them even more. So GO MECHANIX! But if you're playing here, could you or would you consider a name change?
Here's the original video of Joe's amazing catch:
And here it is featured on SportsCenter, which somehow makes it even better:
KEEP READING: Here are 50 of the most famous sports goofs