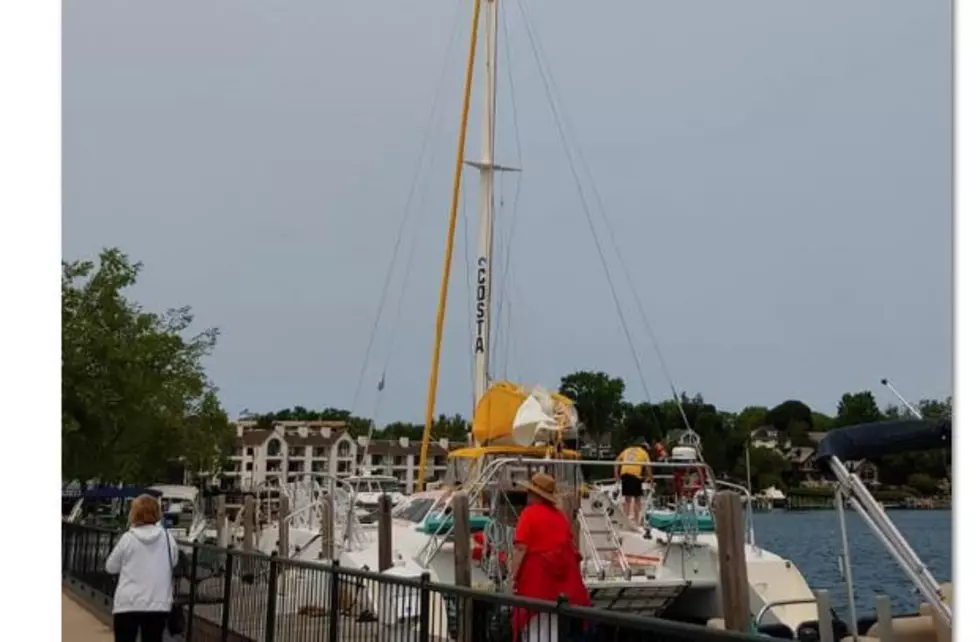 A Sunday Afternoon Boat Ride In Charlevoix, Michigan
Photo by Mrs. Fly
For my annual 4th of July trip to Northern Michigan my wife and I had the chance to head out into Lake Charlevoix and Lake Michigan.
Every 4th of July my wife and I spend time in Harbor Springs, Michigan.   When we are in Northern Michigan we don't get the chance to go on the water.  We don't own a boat or know of anyone who does.
This year my wife found a charter in Charlevoix called, Sunshine Charters who offer cruises into Lake Charlevoix and Lake Michigan.
Having never been on a boat in either lake we figured it would be worth it to take the trip.  The boat is a catamaran and with perfect weather there was plenty of wind to sail.
The trip takes you into Lake Charlevoix and we spent maybe an hour and a half in the lake.  Eventually the boat heads under the draw bridge in Charlevoix and out into Lake Michigan.
It is a two hour trip and is well worth it.   The charter offers different times during the day a morning cruise, afternoon (the one we experienced) and a sunset cruise.
We really enjoyed it and hopefully next year can check out the sunset cruise.