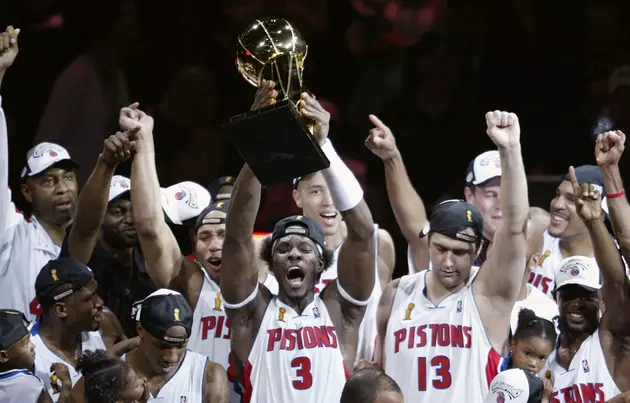 Detroit Pistons To Celebrate Two Championship Anniversaries
Photo by Tom Pidgeon/Getty Images
This season is the anniversaries of two of the three championships won by the Detroit Pistons.   The team is set to celebrate  at ceremonies coming up at two home games.
The 1989 team will be recognized at the March 30th game against  Portland.   The 2004 team will have their night on April 7th against Charlotte.
Both nights will have a ceremony at half time and will feature members of the teams in house to celebrate the anniversaries.  The fans will receive a commemorative give away each night.
The 1989 team was the first championship for the franchise and featured legends like Isiah Thomas, Joe Dumars, Bill Laimbeer, Dennis Rodman and Coach Chuck Daley.
The team in 2004 featured names like Ben Wallace, Chauncey Billups, Richard Hamilton, Rasheed Wallace and was coached by Larry Brown.
Both were great teams and it will be great to look back at those championship wins.    For more details on the two games and the full season schedule for the Pistons you can check out their website here.