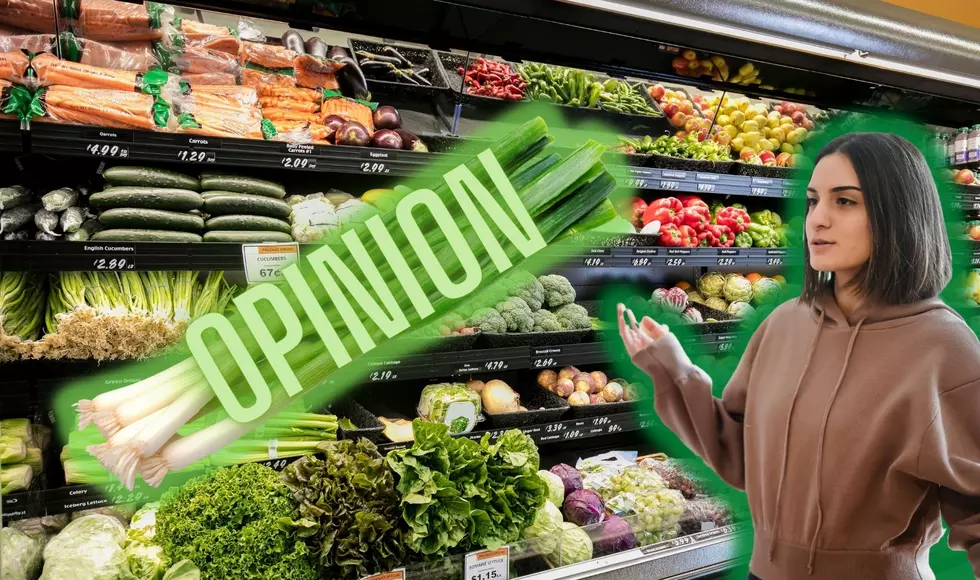 This Grand Rapids Meijer Is Apparently Selling Green 'Opinions' For 89¢
Canva
The 216 Standale Meijer apparently has a heck of a deal right now that only a fool would pass up on. The Meijer, located at 315 Wilson Ave NW, Grand Rapids, MI 49534 has a sign that shows that right now, you can buy 'Green Opinions' for the absolutely low price of only 89¢.
Where I come from that's called a bargain. But from wherever else everybody on the internet is from, that's called being attacked by the auto-correct button when printing out a sale sheet.
The photo was posted by Jim Schaak in the 'We Are Westsiders' group on Facebook and the comment section is roasting the store:
I guess due to inflation "A penny for your thoughts" is no longer an accurate statement.
Time to grab them for stocking stuffers! Opinions are always welcomed holiday gifts.
This is even funnier bc I work for the company that prints those Idk how many spelling mistakes we have seen.
One woman, who is a Meijer employee at another store, gave a little insight on these signs:
As these signs come from cooperate printing I am going to have to check our sign LOL This was not printed at store level LOL I work in Produce at another store
Here are some of the green opinions that will be on sale until they change the sign:
The color red sucks
The grass is just awesome
We need to give more props to Kermit The Frog
Green Bay Packers suuuuuuuuck
Green Eggs & Ham is the best Dr. Suess book
The Grinch is my personal hero
The Green Hornet