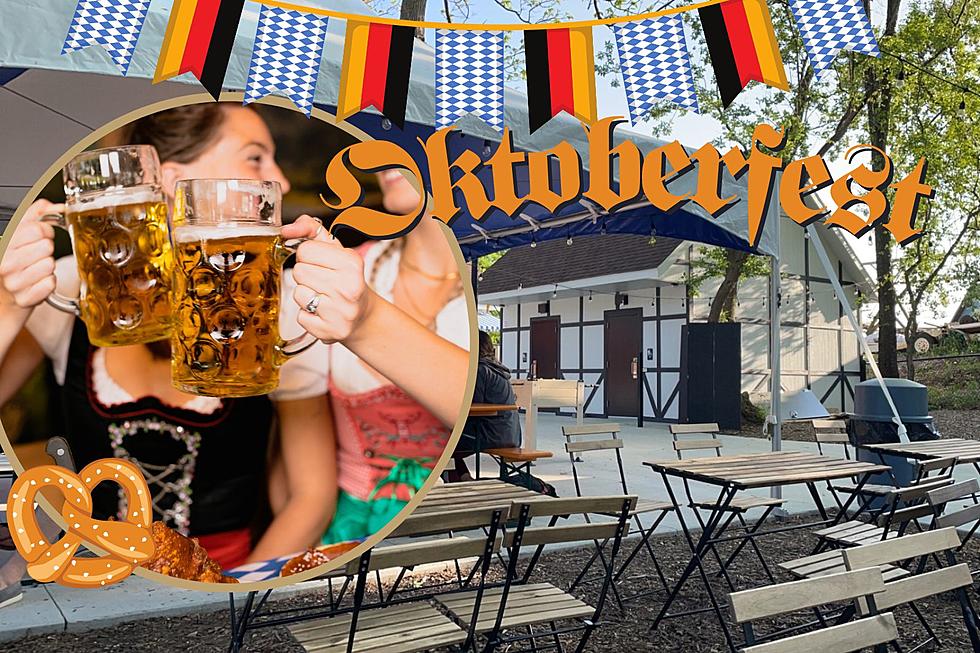 Celebrate An Authentic Oktoberfest At Kalamazoo's Only German-Style Biergarten
Lauren G-TSM/Canva
Grab your dirndls and lederhosen because Oktoberfest is coming!
The traditional German festival which was first celebrated in 1810 has made its way to the States to become one of the biggest drinking holidays of the season. Thankfully, we can celebrate just like the locals do in Munich-- did you know Portage has its own authentic German-style biergarten?
Having first opened for a very short season in the fall of 2022, Steinspark Biergarten in Portage claims to be the, "first authentic German-style Beer Garden in Southwest Michigan."
Now in its first full season Steinspark has announced plans for their 2nd annual Oktoberfest celebration! But do you know why Oktoberfest is celebrated in the first place? I thought it had to with the changing of the seasons and welcoming fall, but apparently that's not it.
History of Oktoberfest
The first Oktoberfest was celebrated on October 17, 1810 in Munich, Germany in honor of the marriage of Prince Regent Ludwig of Bavaria (who later became King Ludwig I) and Princess Therese of Saxony-Hildburghausen. Writes the official Oktoberfest website,
a year after the wedding celebrations, everyone was in agreement: We want more!...The newfound festivities created the perfect opportunity for the association to shine a spotlight on their own wares...In the late 19th century, Oktoberfest continued to develop into the festival we now know it. Booths and carousels with electrical lighting appeared, performers came, and due to increased demand the breweries set up huge beer tents with musicians
Now that's what I'm talking about! I can't afford to fly over to Germany to attend the legit Oktoberfest this year, but it sounds like Steinspark is the next best place to be. That, or make the drive over to Frankenmuth-- but I'd rather stay closer to home!
Expect plenty of German beer like Hofbrauhaus or Bitburger (don't worry they have Bell's too) to be flowing, live music from German brass quintets, fun, games, and plenty of pretzels and schnitzel! If German beer is not your thing there will be wine, soda, and water available too.
Steinspark will hold a family-friendly Oktoberfest on Saturday September 24 from noon to 8:00 p.m., while a less family-friendly celebration will take place the day prior from 3:00-10:00 p.m.
Heading to Frankenmuth? Here's What to Expect When You Enjoy Bronner's
Frankenmuth is the largest...
9 Scenic Fall Chairlift Rides in Michigan
Soar high above Michigan's beautiful fall foliage!