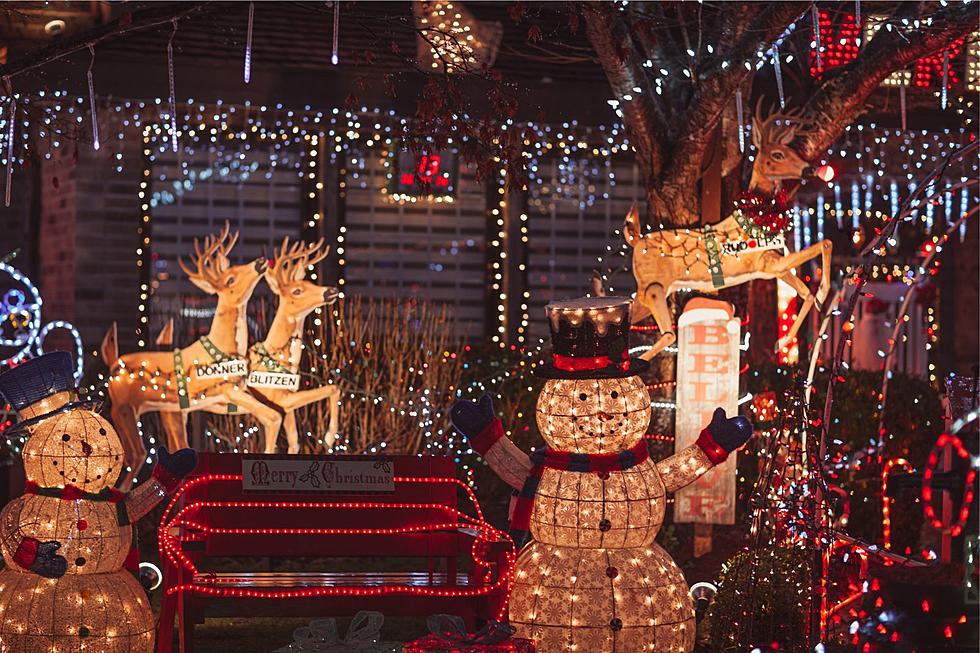 Explore Christmas Magic with these Walk Through Holiday Lights in Michigan
Canva
It's the most wonderful time of the year to enjoy holiday lights throughout Michigan. And a great way to get the family together between now and Christmas is to take in the magic of the season with a walk through light show. Right now is the perfect time to plan a trip and get your tickets at one of several walk through displays in the Great Lakes state.
Walk Through Christmas Lights in Michigan
Each walk through offers something different and unique so you could visit more than one this year with friends or family. Some of the light shows require ticket purchase in advance. Many of the shows require admission while others ask for a donation.
Gull Meadow Farms- Richland, MI
Gull Meadow Farms' Walk Through The Lights event takes you through multiple greenhouses all decked out with different Christmas Themes. Grab a signature hot beverage (Santa's Cocoa, Polar Express, or Silent Night Cider) for your walk-through experience.
Winter Wonderland at Gilmore Car Museum- Hickory Corners, MI
Winter Wonderland: A Holiday Lights Spectacular at Gilmore Car Museum offers a drive-through and walk-through holiday light experience surrounded by festive music and decorations.
Winter Magic at Fernwood- Niles, MI
Walk through light tunnels and enjoy nature-inspired light sculptures, festive music, and sounds, and more during LIGHTS at Fernwood.
Wonderland of Lights at Potter Park Zoo- Lansing, MI
Potter Park's Wonderland of Lights takes you and the family on a stroll through the zoo's festively illuminated pathways with twinkling lights and holiday music. Santa will be there on certain nights as well.
Holiday Stroll at Canterbury Village-
Enjoy almost a million festive lights throughout this quaint village in the Holiday Stroll. Professional carolers sing and classic characters like Frosty, Buddy The Elf, The Grinch, Olaf, Anna and Elsa are out to greet guests.
RELATED: Walk Through a Holiday Wonderland At This Michigan Forest
Friendly Prank In Kalamazoo Leads To A Fun Christmas Attraction For Families
When Sydney Jean got home from Thanksgiving vacation and discovered there was a TRAIN sitting in her front yard in the Winchell neighborhood on Benjamin st., she could have gotten mad. But as it turns out, she already knew who was responsible and called him right out on it. I reached out to her about the incident and she told me, to explain the prank she had to start at the beginning of her and her significant other started to date:
Gallery Credit: Sydney Jean
Put a Little Color in Your Christmas Tree
Want to put a little color into your holiday season? Try a colored Christmas tree this year.
Gallery Credit: Credit - Polly McAdams