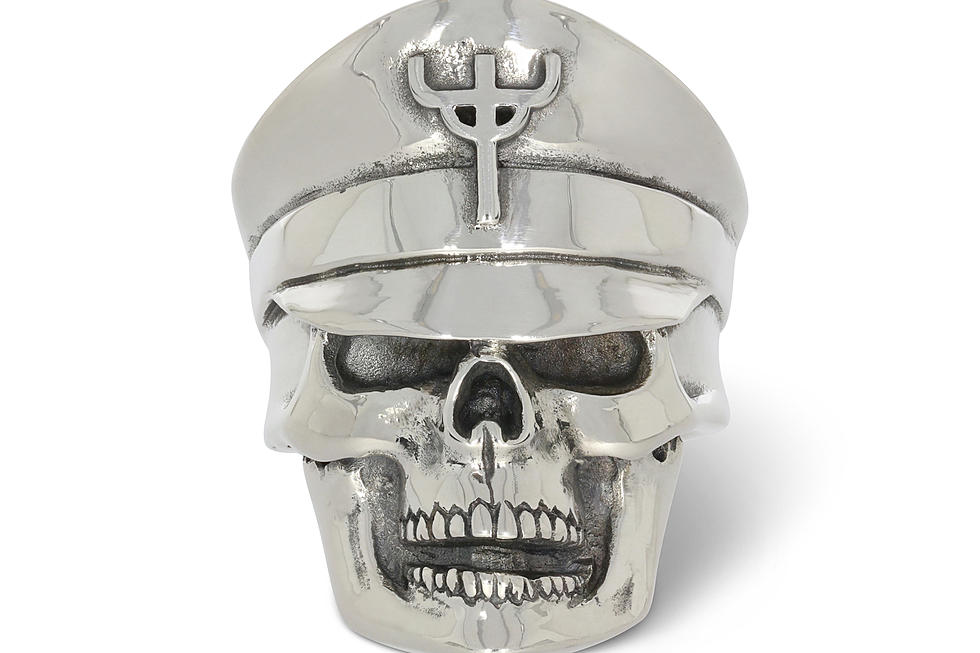 Judas Priest Have New Ring Collaboration With Jewelry Company
The Great Frog
Band T-shirts are a classic way to show off your fandom, but anyone can get their hands on a Rolling Stones or Metallica shirt nowadays. For Judas Priest fans, the band has a new merchandise item available through a collaboration with The Great Frog — silver rings.
With the "British Steel" and the "Skull" rings, Priest lovers can flaunt the iconic metal group on their hands in style. The Great Frog is a London-based jewelry brand established in 1972 with an emphasis on rock 'n' roll, heavy metal and punk aesthetic. Their engagement rings even feature skulls and crossbones.
"It is with great pleasure and excitement we announce the release of our TGF x Judas Priest collaboration," The Great Frog says on their website. "Inspired by some of the bands most iconic album artwork, owner and designer Reino has created two rings capturing the essence of the band in true TGF style; bold and timeless chunky silver pieces that'll last you a lifetime, oozing heavy metal."
"With more than 50 million albums sold worldwide fifty years after they first formed, Judas Priest are often described as one of the most influential heavy metal bands ever, and helped create the genre as we know it today. They were also the first ones to bring leather and chains to the metal masses, which is why they tie in perfectly with what we do."
Judas Priest Albums Ranked