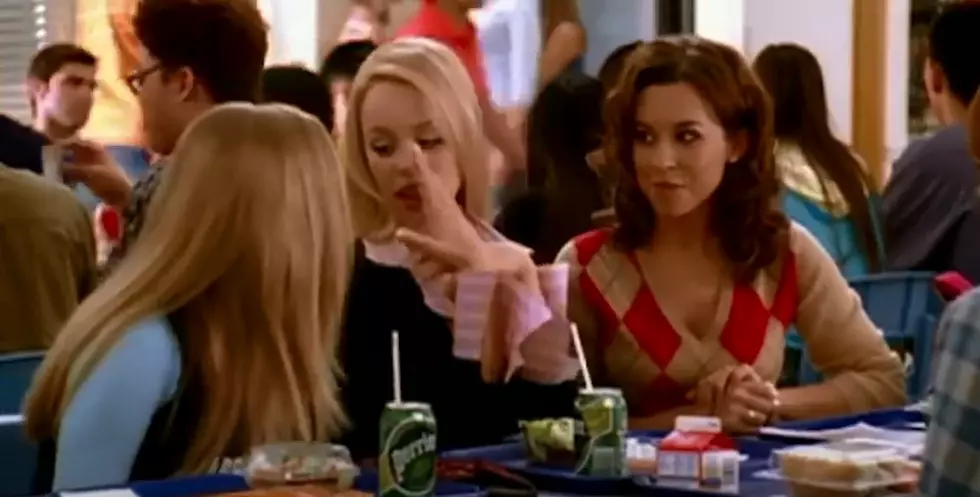 Ladies Night at Final Gravity with Mean Girls Quote-Along
Movieclips Classic Trailers/YouTube
The Kalamazoo Brew Bus and Final Gravity are teaming up once again to bring you a Ladies Night so fetch even Regina George will be there. Get ready for the Mean Girls Quote-Along Wednesday, November 18th, starting at 7:00pm. And just like all the Quote-Alongs that have come before, this one will be costumes optional, but strongly encouraged. In fact, those who aren't afraid to get truly in to the spirit of things are asked to come as a high school stereotype; the captain of the football team, the AV geek, the head of the glee club. Just dig out your letterman's jacket and come on down.
Of course, this is going down on a Wednesday, and you know what we wear on Wednesdays...
Along with the costumes and encouraged shouting, host Tony will bring fun props, goofy gags, and play Mean Girls inspired games to ever enhance your movie experience. Plenty of food and drinks to go around, so plan your ladies night accordingly and responsibly.
Tickets are $12 per person, or $7 each in a groups of four or more. Click here for more information. Please be respectful of the props and return them to the host unless told otherwise. This is a 21-and-older event, and space is limited in compliance with social distancing recommendations. Guests will be required to wear a mask when not in their seats.
NEXT UP: 25 Movies by John Hughes