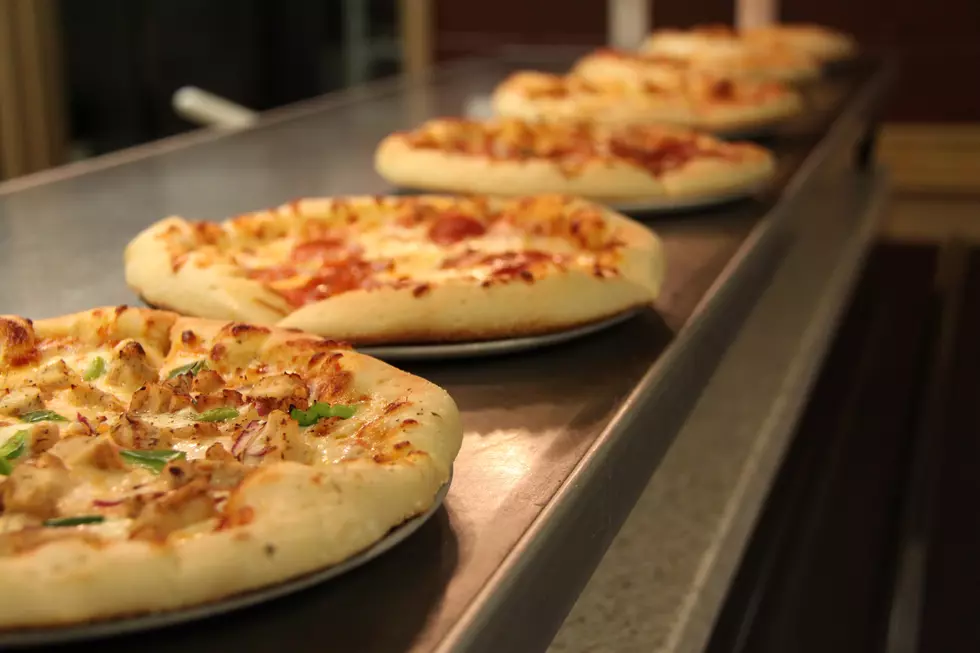 30,000 Frozen Pizzas Sit Buried in a Landfill Near Alpena, Michigan
Meg Boulden via Unsplash
Thanks to potentially tainted ingredients, 30,000 frozen pizzas never met an oven, their fate was a northern Michigan landfill in an event that's remembered as the Great Michigan Pizza Funeral.
It was a public relations stunt that went down back in 1973.
Mario Fabbrini owned a pizza company in Ossineke near Alpena, and one of his suppliers had given him tainted mushrooms, which contained botulism. Fabbrini was forced to recall his pizza, and he had to destroy 30,000 pies still in his factory.
Rather than just do it and be done with it, Fabbrini decided to make it a public affair in front of news cameras and the press to make sure that people knew it wasn't his fault, and all the bad pizzas were gone.
Several hundred people attended the event, at a time when Ossineke was a village of only 1,800 inhabitants...The pizzas were tipped into an 18-foot (5.5 m) deep hole from four dump trucks. The pizzas were still enclosed in their cellophane wrappers.

 

After the burial Fabbrini laid a wreath of red gladioli and white carnations on the grave, which...represented the colours of pizza sauce and cheese. The event was attended by Michigan governor William Milliken who gave a homily on the subject of courage in the face of tragedy. Milliken was afterwards presented with a frozen pizza by Fabbrini, who also cooked pizzas on site to feed the attendees. When one attendee questioned the safety of eating the food offered Fabbrini retorted "Gov. Milliken ate a piece and he's still alive".
It worked, at least for a while. Fabbrini would eventually win a $211,000 judgment against the mushroom supplier. Eventually, his pizza company went out of business, but it appeared the "funeral" was a good idea. Especially if I'm still talking about it.
The event was even covered by The Paris Review.
You can read more about the Great Michigan Pizza Funeral at Atlas Obscura.
MORE: A Gallery of Pizza With Bonus Pizza Facts
LOOK: 15 Discontinued McDonald's Menu Items