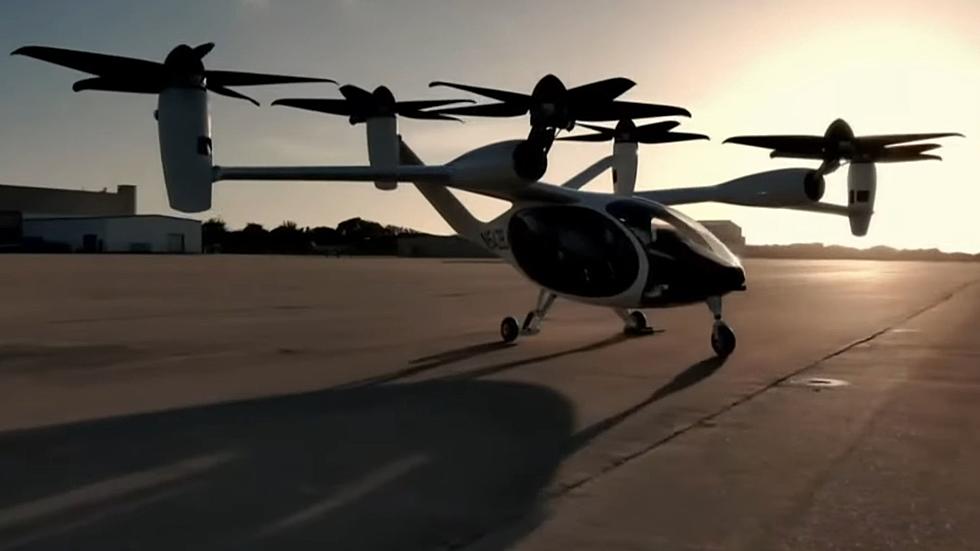 Ohio Will Soon Be Producing Hundreds of Flying Taxis
Youtube/WKYC Channel 3
If you watch movies from the 1970s and 80s, they ALL predicted, by now, we'd be getting around in flying cars. Heck, even Back to the Future II predicted we'd be SO far ahead with flying cars, we'd have skyways for our vehicles.
Turns out... not so much, BUT, we are making headway in flying traffic that ISN'T an airplane, and Ohio will soon be the premiere producer of Air Taxis in the country.
The same state synonymous with the Wright Brothers, and more astronauts than any other in the country, will soon be producing a line of air taxis, using cutting-edge technology.
Governor Mike DeWine talked with The Associated Press about it.
"When you're talking about air taxis, that's the future. We find this very, very exciting... not only for the direct jobs and indirect jobs it's going to create, but like Intel, it's a signal to people that Ohio is looking to the future. This is a big deal for us."
Interesting that such a heavily Red state is so excited about a new form of transportation that is all electric. But it is interesting, since NOBODY is asking for this. But I digress.
Worldwide, apparently, electric vertical takeoff and landing vehicles are starting to enter the mainstream... but NOT helicopters. These have a much lower noise level, and obviously are less disruptive. But at the same time, there is no network of charging stations, or any structured traffic directions for them to follow.
What's to keep them from landing on someone's home? Or suddenly losing a charge when you're hundreds of feet in the air?
It's an interesting idea, but what scares me the MOST about this is... they're being built in Ohio. And as a Michigander, I have to at least take that into consideration when thinking about my own safety.
92 Year Old Ohio Woman Visits Every MLB Ball Park In One Season, Ending In Detroit
This Lodge Will Make Any Michigander Want to Travel to Ohio
While Michiganders normally avoid Ohio, this lodge may be enough to tempt them to visit the state.