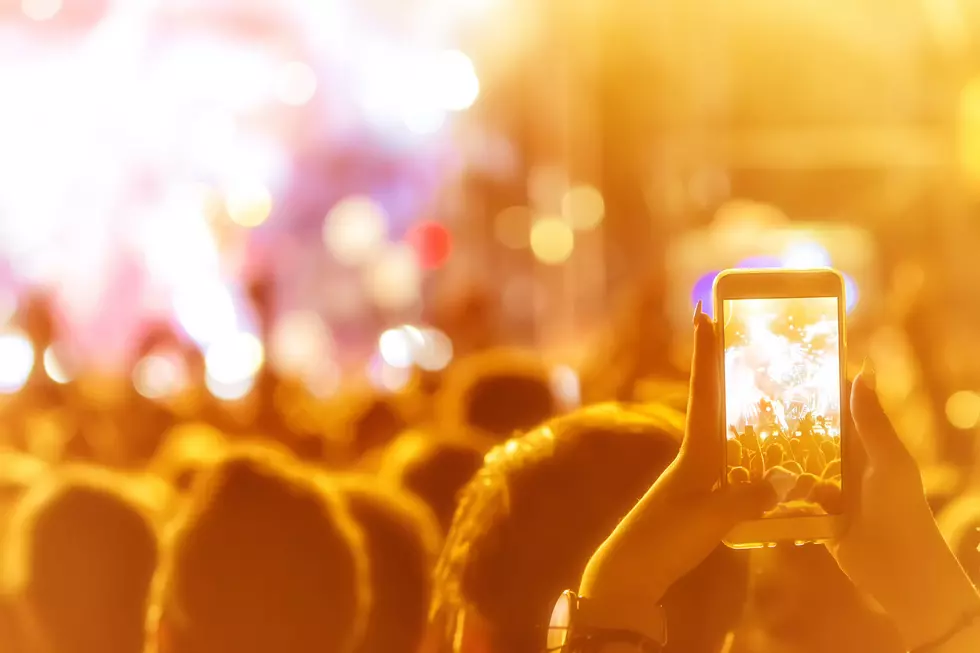 Pine Knob 2022 – What Not To Bring To Concerts
verve231
The concert season is underway at Pine Knob. Most of us (or at least we should be) are well aware that weapons, drugs, or alcohol of any kind are not allowed inside of the venue. That being said, there are some prohibited items that you may not be aware of.
Bag/Purse Policy
All bags, purses, and clutches are not allowed. Save yourself a trip back to the car and heed this warning. Don't freak out if you have a small wallet or small bag, that is okay.
Exceptions to this policy include bags needed due to medical necessity including diaper bags, breast pumps, and other medical devices. Single compartment wallets smaller than 4" x 6" x 1.5", with or without a handle or strap are permitted. Medical bags must measure smaller than 14" x 14" x 6".
The following items are not allowed inside of the venue
Outside food or beverage of any kind
Bottles, cans, glass, or liquid containers of any kind
Weapons of any kind (including pocket knives, pepper spray, and mace)
Toy or fake weapons
Alcohol or illegal substances
Animals (except service animals)
Video and/or sound recording devices including laptops, tablets, iPads and/or GoPros
Umbrellas with pointed tips
Bags or purses larger than 4" x 6" x 1.5"
Backpacks
Fireworks or any types of explosives
Skateboards, scooters, hoverboards, or any personalized vehicles
Strollers
Professional cameras with detachable lenses
Poles, sticks, or selfie sticks
Laser pointers
Artificial noisemakers
Inflatable objects
Camping chairs, double chairs, or chairs exceeding 12" from the ground to the bottom of the seat when unfolded. Beach chairs that are less than 12" from the ground are permitted. Please note, due to safety purposes, there may be some events in which chairs are not permitted
Aerosol cans
Small Unmanned Aircraft Systems (Drones): Use of small Unmanned Aircraft Systems (collectively, "Aircraft Systems") at the venue, including the surrounding parking areas, is strictly prohibited at all times without prior written approval from Olympia Entertainment/313 Presents. Violations of this policy will result in possible arrest and/or confiscation of the Unmanned Aircraft System
E-cigarettes are permitted for use only in designated smoking areas
Any other item deemed unsafe by venue personnel
Additional items may be added on an event by event basis and dictated by tour personnel such as signs, chairs, blankets, etc
Guests without shoes or shirts are not permitted to enter
When it comes to the above items, I believe anyone with common sense would not attempt to bring these particular items in. I mean seriously, who would try to bring in fireworks? This is just a friendly reminder as we gear up for the 2022 concert season at Pine Knob.
Please note that there is no re-entry at the venue either. If you leave for any reason, you will not be allowed back in with your same ticket.
Luckily for us, pregaming in the parking lot is allowed (keep your cocktails in cups). I look forward to seeing you soon at Pine Knob.
Must See Rock Concerts Coming to Pine Knob This Summer
Here's a list of the must-see rock concerts that are coming to Pine Knob this summer. As more concerts get announced, we'll add them to the growing list of rock shows.
.
MORE: Seven Great Michigan Concert Venues
UP NEXT: Songs That Mention Michigan
We've put together a list of 50 songs that mention Michigan. Take a look and see how many you've heard! If you've heard all 50, congratulations, you're a true Michigander.
Detroit Rock and Roll Hall of Fame Members
10 Detroit Singers in The Rock and Roll Hall of Fame