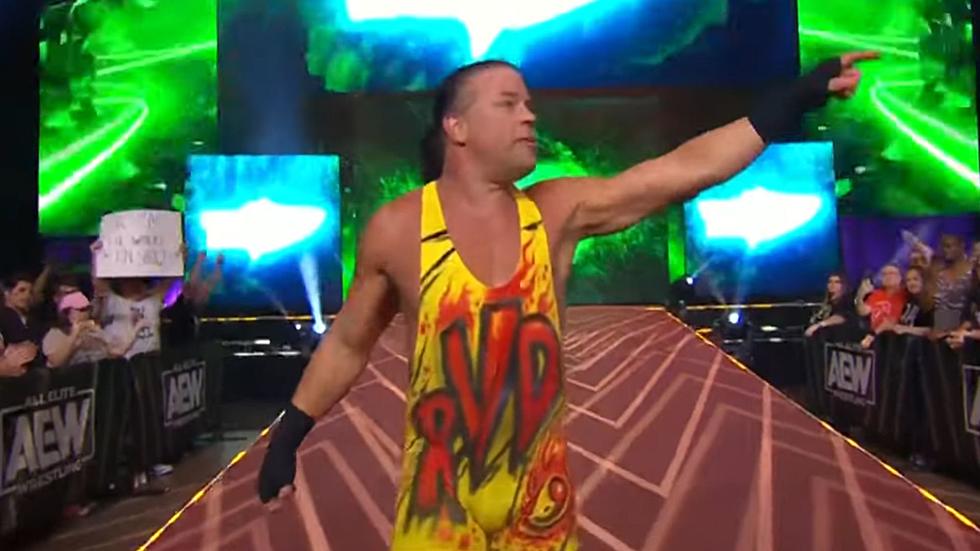 Battle Creek's Rob Van Dam: Work with AEW May Cancel Wrestlemania 40 Appearance
Youtube/Trying to Upload AEW Entrances
If you're even remotely familiar with professional wrestling, then you've probably heard the name Rob Van Dam. He also happens to be from West Michigan's own Battle Creek.
Lately, he's seen a bit of a resurgence with appearances on AEW on the Turner Networks, but was slated to make a guest spot during Wrestlemania 40. But, that seems to be out now, and Van Dam believes it might have to do with his AEW involvement.
RVD wrestled a few weeks ago on AEW Dynamite for the FTW Championship against Jack Perry. If anything, it showed that The Whole F'n Show has plenty of talent, and strength left to climb into the squared circle and put on a good show.
In fact, he's slated to appear at the upcoming Battle in the Creek wrestling event in Battle Creek.
But one appearance he apparently WON'T be making in the future is at Wrestlemania 40.
RVD spoke on a recent "One of a Kind" podcast about it, specifically how he may no longer be part of their "Showcase of the Immortals."
"... I have good reason to believe that might be canceled because of a recent appearance I might have done, with permission, for a different company. Right now, I don't feel like I can talk too much about that."
Adding insult to the possible injury of RVD NOT appearing, Wrestlemania 40 will be in Philadelphia, which is the home of ECW. Rob particularly made a name for himself early in his career in the ECW organization.
Wrestlemania is a long ways off still, and things can change pretty quick in that organization. But one thing that is for sure, is that RVD will be home in Battle Creek 3: The Whole DAM Show on Sept. 30th.
Photos: Did You Know These 23 Pro Wrestlers Have Michigan Roots?
A gallery of 23 professional wrestlers who were born in or have a strong connection to The Great Lakes State. Enjoy.
Re-Surfaced Fan Photos From WrestleMania 3 At The Pontiac Silverdome
On March 29th, 1987 history was made as 93,173 people jam packed the Pontiac Silverdome in Pontiac, MI to watch one of the most major shifts in sports entertainment history. Here are some recently surfaced fan photos from that day.