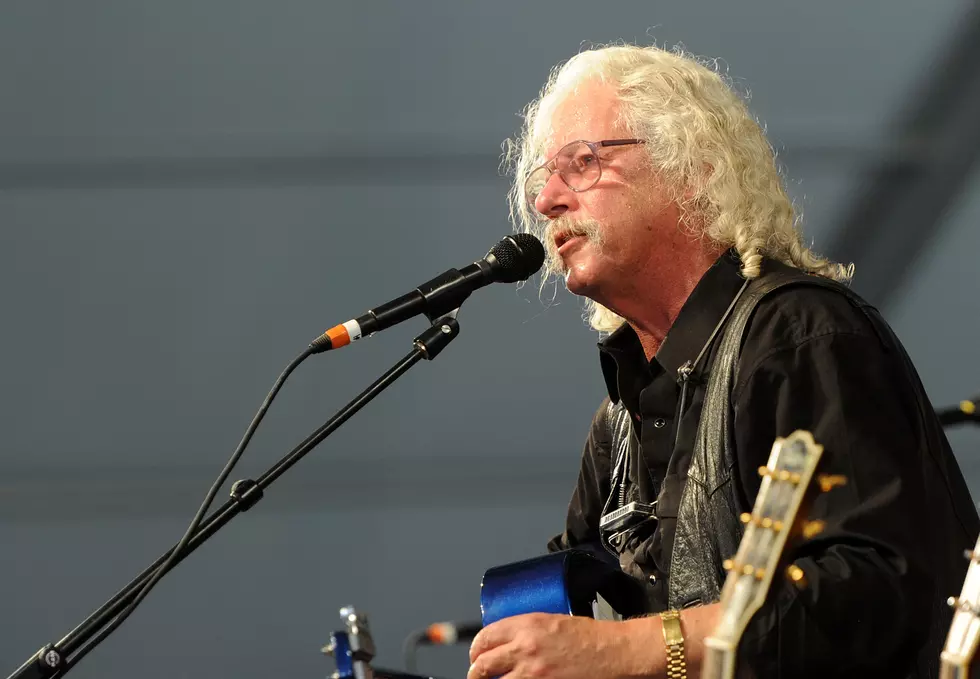 The Rocker's Annual Thanksgiving Tradition Continues Thursday At Noon
Photo by Rick Diamond/Getty Images
The long time Rocker tradition continues this Thanksgiving with Arlo Guthrie's,"Alice's Restaurant".
Listen to the Rocker Thanksgiving at Noon for the Arlo Guthrie Classic.  "Alice's Restaurant" , also known as "Alice's Restaurant Massaccree", was released back in 1967.
For as long as I have been here at the Rocker (and even longer) we have brought you this classic for your Thanksgiving holiday.
As you get ready for your own Thanksgiving feast, be sure to listen as we feature the classic for your Thanksgiving.
Arlo is still out performing and entertaining the world with his music.  For his latest tour dates and details on his music you can check out his website.
From all of us here at the Rocker have a safe and happy Thanksgiving.