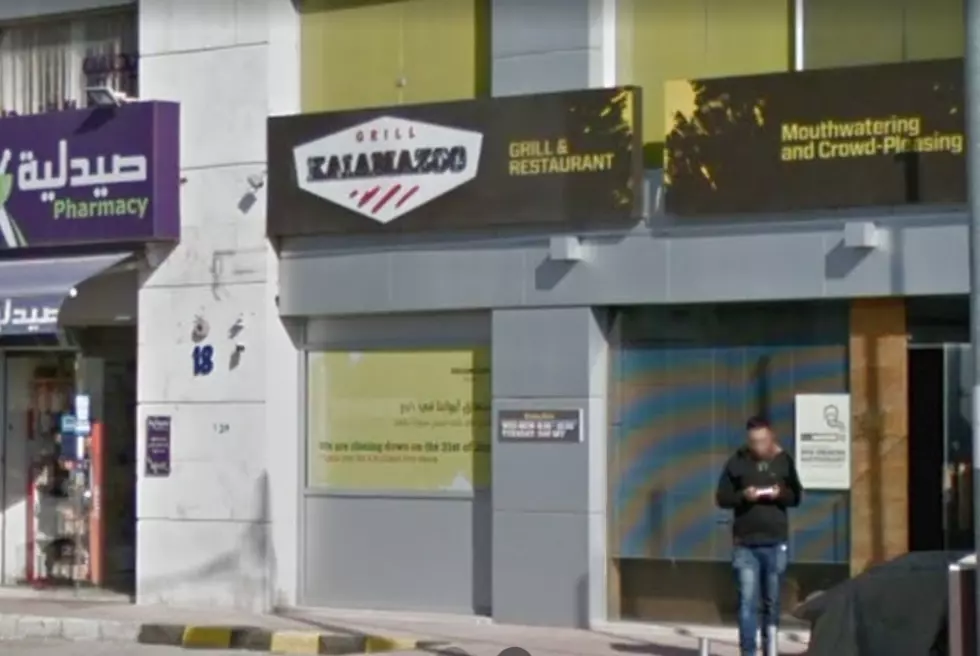 Did You Know There's a Whole World Of Things Named 'Kalamazoo'?
Kalamazoo Grill in Amman, Jordan (Google Street View)
A recent post on Facebook's Vanished Kalamazoo page became sort of its own rabbit hole. It started with a photograph of the Kalamazoo Grill in Amman, Jordan. Yes, the one on Yathreb St. But it led to comments about other things labeled with the Kalamazoo name.
But first, the Middle-Eastern restaurant; Whoever does the Kalamazoo Grill's photography should get a hearty pat on the back, as their food looks mouthwatering and tasty. The Trip Advisor reviews are mostly good, except for one sorehead three years ago. One VK commenter did make a funny observation. How can it call itself the Kalamazoo Grill and not have an olive burger on the menu? Good point.
(One quick aside: Being able to do a Google Street View on this place makes you realize how small a world we really live in now.)
But the discussion on Vanished Kalamazoo led to some other interesting information. One reader posted of finding a "'Kalamazoo Chop House' in Ghana, in the middle of nowhere". A follow-up second post reasoned "K Collège had a study program in Ghana for many years - may have inspired the name."
Also upon reading through the comments, I came to find out about a somewhat-now-out of date accounting system used in Europe, or more specifically in the U.K, "the Kalamazoo system.
"The Kalamazoo system is fairly old and I haven't seen it in use for over ten years, but it still does apparently exist. The system uses ledger cards, carbon paper and ledger sheets (although they may have found a way to avoid carbon paper).
Beyond that, you'd probably have to be an accountant to understand it.
And there's a line of "Kalamazoo" beauty care products from a company named Lush, in Australia that I wrote about a year ago, and completely forgot about.
And no story about things named Kalamazoo would be complete without this Hoyt Axton classic, that was featured on WKRP in Cincinnati.
(CountryTunes0815007 via YouTube)
LOOK: Here Are 30 Foods That Are Poisonous to Dogs
To prepare yourself for a potential incident, always keep your vet's phone number handy, along with an after-hours clinic you can call in an emergency. The ASPCA Animal Poison Control Center also has a hotline you can call at (888) 426-4435 for advice.
Even with all of these resources, however, the best cure for food poisoning is preventing it in the first place. To give you an idea of what human foods can be dangerous, Stacker has put together a slideshow of 30 common foods to avoid. Take a look to see if there are any that surprise you.
Irving Gilmore Mansion, Kalamazoo, 516 W. South Street,
This is the Irving Gilmore Mansion in downtown Kalamazoo, a block from the Art Institute, Bronson Park and the Civic Center.