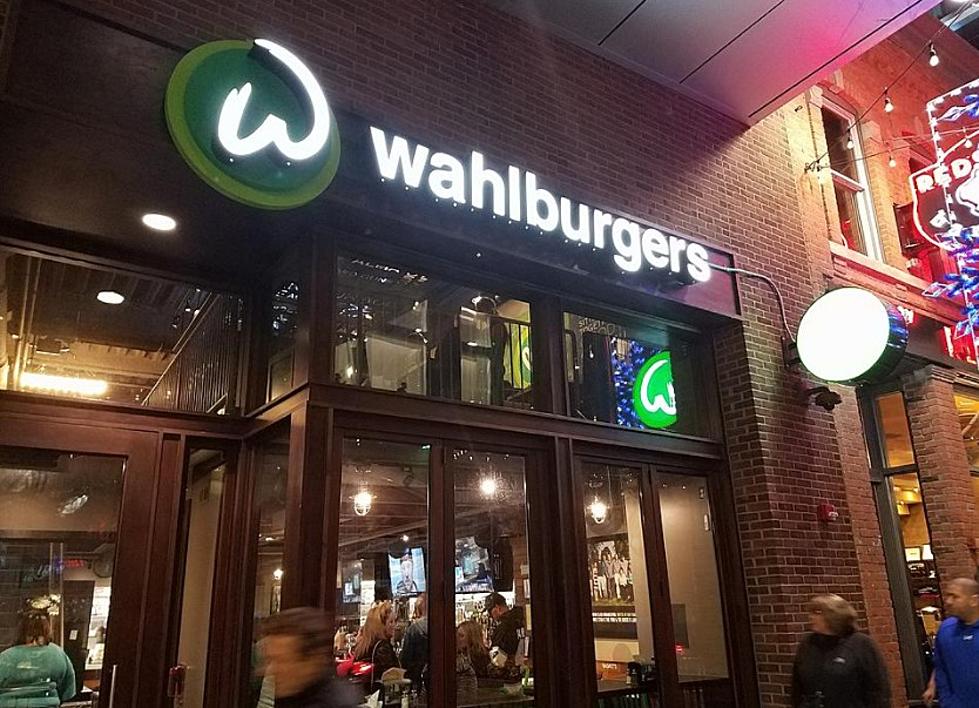 Wahlburgers To Open in West Michigan
Photo: Bobby Guy
Grand Rapids is getting a new favorite burger joint as the Wahlburgers franchise has just revealed juicy plans to open downtown.
You are going to love this! It's been a few years, but I visited the Wahlburgers in Detroit's Greektown in 2016 and gave it a great review. While Donnie and "Marky" Mark Wahlberg may be famous for their 80's music and subsequent transition to successful actors, it is brother Paul, the chef, who stars at Wahlburgers. Enjoy the food, but be sure to stick around for an after-dinner drink.
We are thrilled to be joining this wonderful community and look forward to opening the doors in Grand Rapids starting later this summer. We jumped at the opportunity to have the Wahlburgers brand be part of such an awesome building that is steps away from the City's premier entertainment venues.

Jim Oboyski, VP of Operations to WZZM-13
The "awesome building" Oboyski is referring to is 10 Ionia, a historic building in the heart of downtown Grand Rapids. The site, recently refurbished, is now a Residence Inn by Marriott and is very near Van Andel Arena and all of the entertainment venues downtown.
While a night out at a show or sporting event is a great reason to make dinner plans, Wahlburgers deserves a trip all its own. As you might guess, they are known for mouth-watering burgers, but the rest of the menu is innovative and tasty. Try a flight of tots for an appetizer before the main event. There are seven burgers on the menu, including The Our Burger with government cheese, the O.F.D., (originally from Dorchestah) and the Impossible Burger. There are three sandwiches and five entree salads to choose from and don't forget Mom's Favorites: housemade chili or bacon mac & cheese.
Of course you can get a craft beer, wine, or sangria to wash it down, but the party crowd is going to want to try one if their "Walcoctions" like a strawberry jalapeno margarita or a spiked cherry cola, or an adult milkshake. (Yes, there's vodka in there.)
Work has begun on the space downtown Grand Rapids, and while there's no official opening date, we're hoping Mark Wahlburg will come to town to cut the ribbon on the official opening by the end of Summer 2021.
Wahlburgers
Wahlburgers Greektown: Detroit
LOOK: Here are copycat recipes from 20 of the most popular fast food restaurants in America