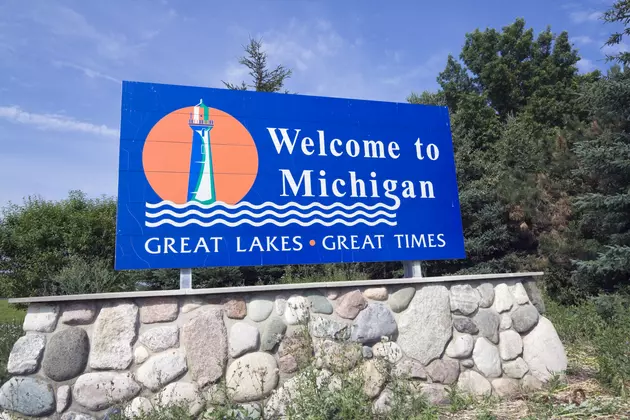 What is the Biggest Thing Michigan is Known For?
benkrut
We've all heard about the Cawker City, Kansas' Largest Ball of Twine. Some of us have actually made the detour off the highway just to see it. Did you know that Idaho boasts the largest straw bale maze? Or that Nebraska lays claim to the largest advertising poster? It's true. Every state in our union can be proud of their biggest, bestest, most recordbreakingest achievements. Zippia.com put together a map of the biggest things in all 50 states. From the largest wave ever surfed in Hawaii to the biggest serving of nachos, you can see the comprehensive list, here. Including Michigan's claim to fame; the tallest dog.
Yes, the billboard for Michigan that says "Great Lakes, Great Times" should also say "Great Dane" to pay homage to Zeus, not only the nation's, the world's tallest dog. And he lives with his humans in Otsego. Zeus broke the Guinness World Records in 2013. Beating the previous record holder, Giant George, by just an inch, Zeus is 44" tall at his shoulder, and stands 7'4" when on his hind legs. Now that's a big boi.
Okay, so maybe we can't say we've ever had the biggest bubble gum bubble ever blown like Alabama (20 inches), or the largest whoopee cushion, like Georgia (25 feet across), or even the longest model train like North Carolina (925' 6"), but we can say we've got a Guinness World Record holding canine Michigander. Great Lakes. Great Times. Great Dane.
40 Michigan Towns With Names Even Life-Long Michiganders Can't Pronounce