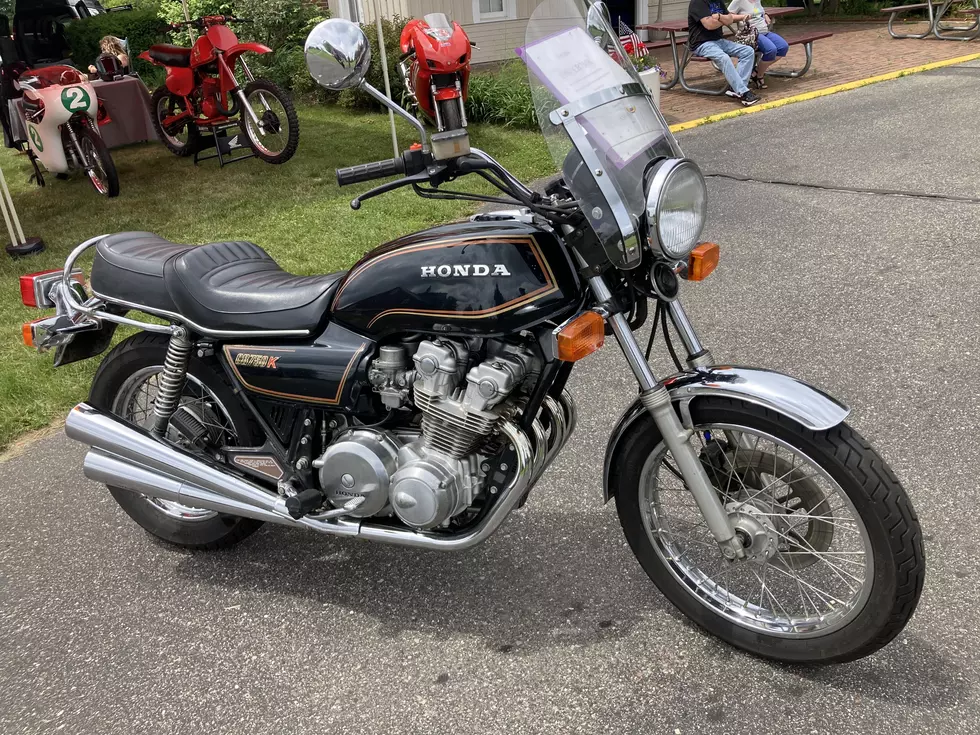 How to Win the 2022 Rocker Classic Ride – Vintage 1981 Honda CB750K
Josh Russell
For the first time in the Rocker's history, this summer's classic ride is on two wheels instead of four. Check out this vintage 1981 Honda CB750K. We're giving it away at the end of summer and it could be yours, all thanks to the Gilmore Car Museum in Richland.
How to win the 2022 Rocker Classic Ride
There are two ways to enter for the Rocker Classic Ride.
1. Listen to the 107.7 WRKR weekdays between August 8 and September 15. You'll hear the cue to call in the 7AM, 11AM and 4PM hours. We'll take caller 10 each time at 269-978-1077.
2. Look for us around Southwest Michigan with the bike and sign up anytime you see us live.
On Friday, September 16 at 7:50, Meatball and Mark from the Rocker Morning Show will draw one name and that person will have 107 seconds to call us at 269-978-1077 to claim the prize. We'll keep calling names until we get a winner.
Rocker Classic Ride Live Events
Saturday, August 13th 3-5 p.m. at "Jam for the Cure." Dark Horse Brewing Co., 511 S. Kalamazoo in Marshall
Friday, August 26 11-1 at Honor Credit Union, Stadium Drive, Kalamazoo
Friday, September 2, 5-7 p.m., Seat N' Sleep in Portage Classic Ride Pit Stop
Thursday, Sept. 8th, 4-6 p.m. at Finley's, 140 E. Columbia Ave., Battle Creek, MI
Saturday, Sept. 10th, 2-4 p.m., Gilmore Car Museum's Ultimate Truck Show, 6865 W. Hickory Road, Hickory Corners, MI (Lookin' Back - Tribute to Bob Seger)
Wednesday, Sept. 14th, 5-7 p.m.,Gilmore Car Museum's Wednesday Night Cruise-In, 6865 W. Hickory Road, Hickory Corners, MI
Thursday, Sept. 15, 4-6 p.m. at Climax Solar, Portage
After you win, you're going to need to plan a trip and roll yourself away. Looking for some great roads to cruise, check out these first:
See the Must-Drive Roads in Every State