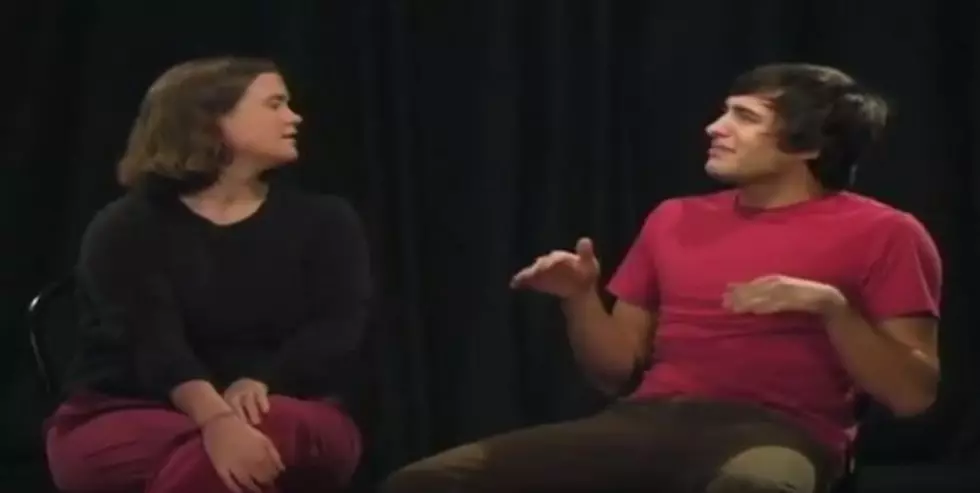 8th Annual Kalamazoo Improv Fest This Weekend!
a6kock/YouTube
No plans this weekend?  Wishing something entertaining would just materialize out of nowhere?  That sounds a lot like improv; and you're in luck!
The 8th Annual Kalamazoo Improv Fest kicks off tonight and runs through tomorrow night at the Epic Center. The best in the industry from Chicago, Grand Rapids, Detroit, and Kalamazoo will take the stage to perform hilarious skits completely made up from audience suggestions. Plus, Saturday will feature workshops. $15 grants you access to improv technique classes from some of the best Improv Artists in the Midwest!
Tickets are $10 for general admission to an individual show, or save a TON by buying a $25 Fest Pass and enjoy as many shows as you like! Click here for more ticket information!
Here's a list of shows dates/times, according to their Facebook Page:
5:30pm - Happy Hour Show, featuring Monkapult (Smart Kids Doing Smart Improv), Worklight (WMU's Gang of State Funded Improv Performers), Crawlspace Eviction (Aged and Weathered with the Funny to Show for It)
7:30pm - Someone's Kids, Comet (Cleansing Comedy), 1791: Council of Elders (Veteran Improvisers Ben Bowmand and Nick Murawski)
9:30pm - League of Pointless Improvisors (You'll Get the Point), AlterBoyz (Strong like Dragons and Weird like Babies), Slime Daddies (Messy Comedy is the Best Comedy)
100pm - Tara Systmas (Introduction to Improv) and Tommy Reahard (Succeding at Two Person Improv)
4:00pm - Bill Russell and Members of Law Dog
7:30pm - Shady Characters (Veteran Improvisers from The Comedy Shrine), Pop Scholars (Young, Smart, and Sexy Longform), Piebenga Plumbing (Two Brothers with Properly Sweated Fittings)
9:30pm - Boots (Laced Up and Ready to March), Quality Time (Because Laughs are Rarely Quantifiable), Law Dog (Funny and House Broken)