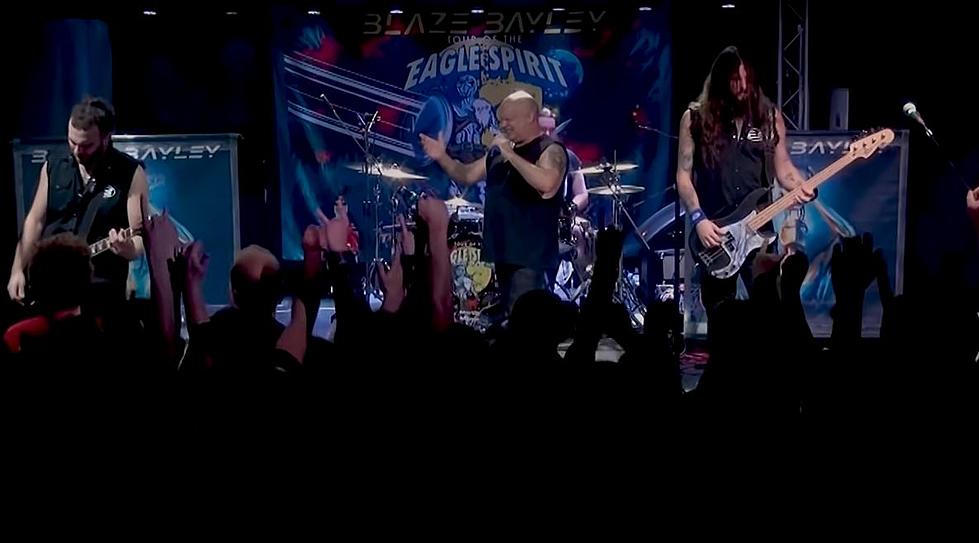 Former Iron Maiden Vocalist Blaze Bayley Recovering After Successful Quadruple Bypass
Blaze Bayley
When people think of Iron Maiden vocals, many will always go right to Bruce Dickenson, as he is the definitive vocalist for the band. But during the '90s, Iron Maiden's music was evolving, and with it so did the vocals. Enter Blaze Bayley. The Wolfsbane vocalist took over duties for Bruce for 5 years and helped release The X Factor & Virtual 11. Many regard those to be the band's best albums of the 90s.
Since exiting the band Blaze has trailblazed his own career and continues to entertain audiences across the world with his solo project, while also showing love to the die-hard Maiden fans who appreciate the work he helped create with the band. That was until recently when Blaze unexpectedly suffered from a heart attack. The band update a few days ago:
As you know, since his heart attack, Blaze has been awaiting heart surgery. This week he was transferred to a specialist heart unit, & this afternoon has been taken down to the operating theatre for a triple heart bypass. This is the first major step at the start of his treatment & recovery. Blaze is an absolute Warrior & I know you will all join us in sending him your love, support & energy toward a successful operation & a very positive recovery to good health afterward.
On The Mend
On Thursday afternoon, Blaze Bayley's guitarist
gave an update
on their Facebook page:
UPDATE- Blaze is out of surgery & we understand the operation has gone well !! Quadruple bypass. More news as & when. THANK YOU EVERYONE!
We had the chance to chat with him before his show at the Token Lounge in Westland in May of 2019, and we've got the audio below.
We wish Blaze a strong and fast recovery and hope to eventually see him back in the States soon. Get well, Blaze. FREEDOOOOOOOOOOOOOOOOOOOM!
Iron Maiden Legacy of the Beast 2019 from Chicago
Iron Maiden 08/22/19 from Tinley Park
Ranking the Opening Song on Every Iron Maiden Album
Ranking the opening track on every one of Iron Maiden's studio albums.