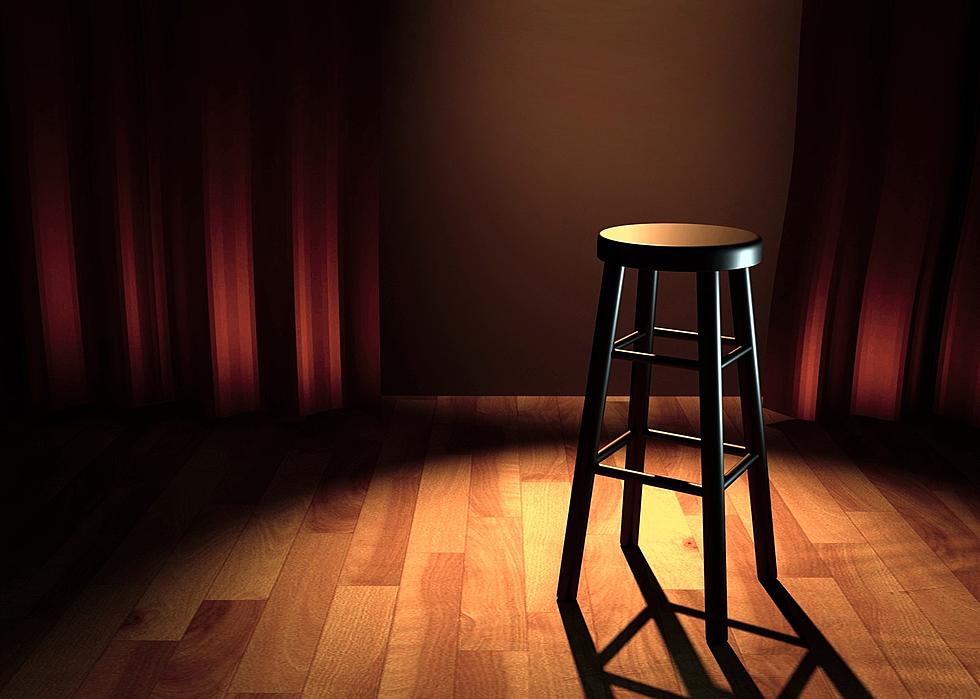 Giggle Fit: Michigan Comedy Club to Give 30 Comics 90 Seconds Each
M-A-U
The sets are short but the stakes are high in the Comedy Rumble, a unique competition at a Michigan club where comics only get 90 seconds to get laughs. 
Everyone misses live concerts, but standup comedy is a performance all its own. Remember when we had one of the best comedy clubs in the Midwest? For years, Gary Fields brought the top national and regional acts to Battle Creek for side-splitting shows. Fields filled the basement of Shakespeare's with cavernous laughter for a time too. If you go way back in Kalamazoo, you'll remember that Zanies lived up to its name, and there were some great shows at the Ramada on S Westnedge near I-94.
The first comedy club opened in Michigan was the Comedy Castle, where funnymen and women have been eliciting grins, snickers, snorts and peals of laughter since 1979. Tim Allen and Dave Coulier began their comedy careers on the first Comedy Castle stage. The current location in Royal Oak is the seventh, and owner Mark Ridley has vowed that if he ever had to move again, it will be in a 400-seat mobile home that comes right to your neighborhood.
Not only is Mark Ridley's Comedy Castle still operational after 40+ years, it is vital. Jay Leno and Tim Allen were spotted there in 2017 filming an episode of Jay Leno's Garage. A recent "Detroit to L.A." comedy competition sent a Michigan comedian to the west coast for a shot at fame and fortune. At the upcoming Comedy Rumble, the audience is the winner as 30 comedians will be on stage. Each gets a precious minute and a half, so you know they're going to bring their "A" game and their funniest jokes.
Comedy Rumble- 30 comedians | 90 seconds each | 1 winner
Wed July 28 | 7:30- 9PM
Mark Ridley's Comedy Castle | Royal Oak
Tickets: $10
Here's the lineup: you may not recognize any of these names now, but nobody knew who Tim Allen or Dave Coulier when they performed at the Comedy Castle.
Camila Ballario
Alaina Bamfield
Alex Bradley
Zachary Burcar
Andrew Cassidy
Kara Coraci
James Couture
Myles De Leeuw
Andrew Dziobak
Nick Earl
Jake Ford
Diana Graham
Ella H
Dustin Jefferson
Ashley Kehn
Kevin Key
Erich Laux
Amber Maeda
Connor Meade
Johanna Medranda
Nicole Melnyk
Louis Michael
Emily Miller
Johnny Mocny
Luke Nesbitt
Tiffany Perkins
Ellie Snyder
Ellen Stachowicz
Trevor Tress
EJ Watson
Stand Up Comics from Michigan
These Michiganders have made a career out of cracking people up.
Long Gone Bars and Nightclubs in Kalamazoo
Photos of bars and nightclubs that no longer exist in Kalamazoo, Michigan.