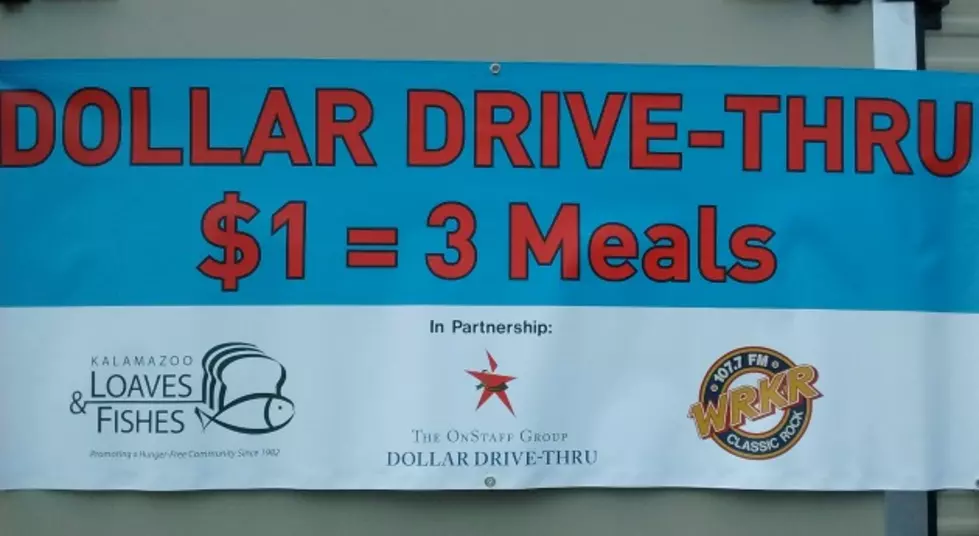 Stefani Bishop
Once again,RK-Army, we need your help feeding hungry children in our area. It's the 7th Annual Dollar Drive Thru where The Rocker has teamed up with On Staff USA and Loaves and Fishes to magically turn $1 in to $10 worth of food for needy families in Southwest Michigan. Mike McKelly and Stefani Bishop from The Rocker Morning Show will be live Thursday, July 12th from 6:00a - 6:00p at Seelye Ford/Seelye Kia on Stadium Drive in Kalamazoo, and they are asking you to drive through that location and give just one dollar. You don't even have to get out of your car! We do ask that you slow down, though...
Can't make it out to that location? No problem! You can donate at any of the First National Banks in our area.
According to the Loaves and Fishes website, 70% of Kalamazoo Public School Students are eligible for free or reduced-price school lunches. 70%. When these children are out of school for the summer, they don't get that one guaranteed meal. The money raised during Dollar Drive Thru helps to bridge the hunger gap and ensures these children are getting the proper nutrition they need to grow and prosper. If you or someone you know is food insecure, please don't hesitate to contact Loaves and Fishes at 269-343-3663.
Bonus Video: Learn More About Dollar Drive Thru