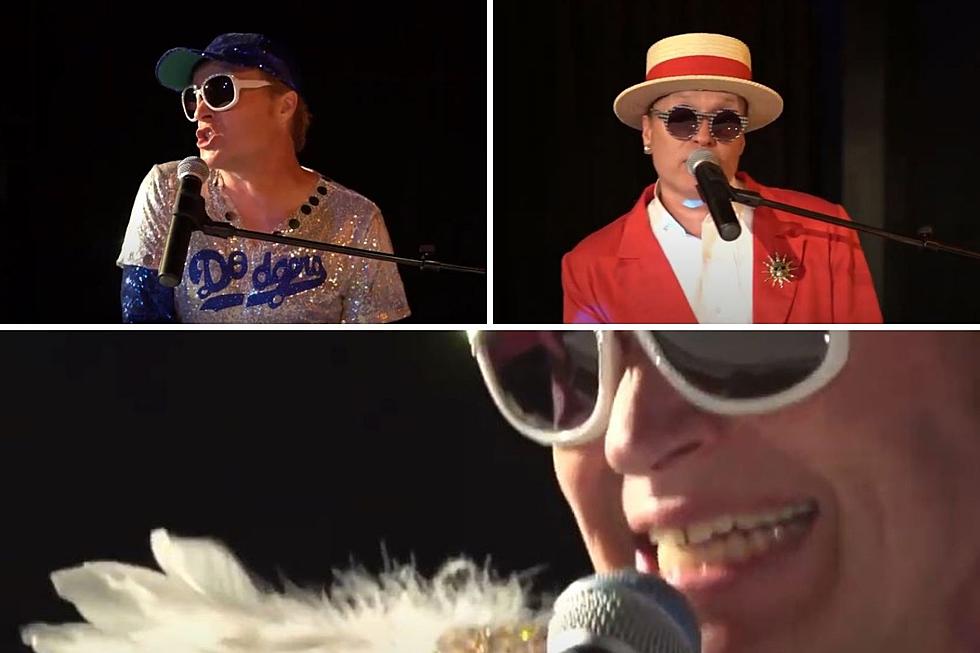 Elton at the Opera: Tribute Show at Tibbits in Coldwater
Yellow Brick Road- Tribute to Elton John via YouTube
Remember when rock was young? The authentic Yellow Brick Road tribute will make you believe you are at an Elton John concert...for a fraction of the price.
Elton John's Farwell Yellow Brick Road tour began in September of 2018 and has made more than $350 million so far. Set to resume in September of 2021, the world tour heads to Germany, Sweden. Finland, Norway, Switzerland, France, Belgium, Spain, England, Ireland and Scotland before landing back in the United States. Surprisingly, you can still get tickets for the Detroit shows in February of 2022 at Little Caesar's Arena priced from $69-$249+ or the concert at Van Andel Arena in Grand Rapids on April 5, 2022 in the range of $196-$224+.
Elton John is an original and a one of a kind, but what if you could see the next best thing for $20-$34? Yellow Brick Road...a Tribute to Elton John is coming to Tibbits Opera House in Coldwater for one night only, September 10. Singer and jazz pianist Gerald Brann bears an uncanny resemblance to the Rocket Man, right down to a gap between his front teeth. He and a highly-skilled five-piece band will play all the Bernie Taupin/ Elton John classics like the romantic "Your Song," and the heartbreaking "I Guess That's Why They Call it the Blues." You can hop and bop to "Crocodile Rock," sway to "Candle in the Wind," and sing along with "Tiny Dancer." True fans will enjoy deep cuts like "Funeral for a Friend/Love Lies Bleeding."
Tibbits Opera House says "the Yellow Brick Road is lined with obstacles from COVID, but we're determined to get our audience comfortably seated at Tibbits for this Elton John tribute concert. Please note that we will follow COVID guidelines at the time the concert takes place. This may still include universal masking and social distancing."
Yellow Brick Road...a Tribute to Elton John
Sept 10 | 7:30 pm
Tibbits Opera House, Coldwater
Tickets: $20- $34
Concerts Are Coming Back: Opening Night Plans for Rock's Big Acts