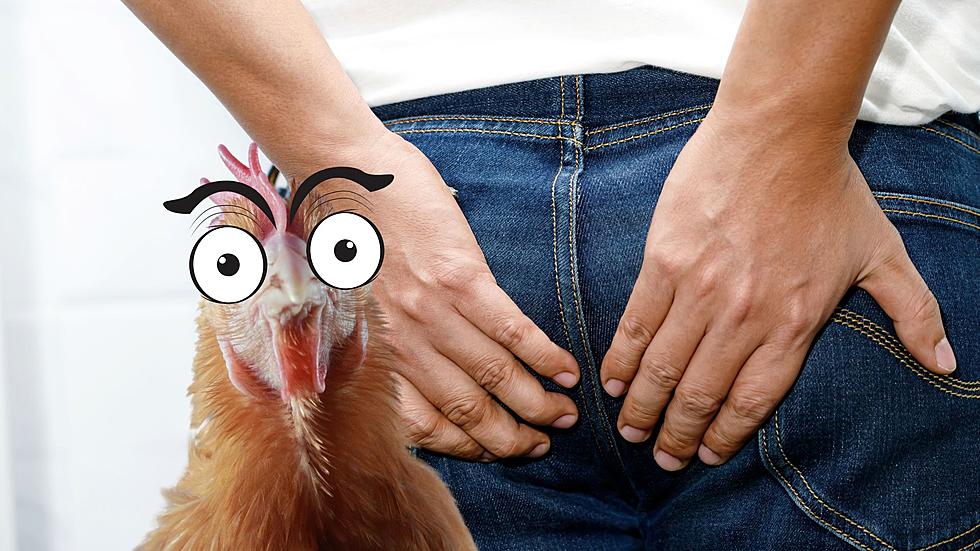 Don't Fall for Indiana Egg Farmer Story about a Live Chicken In His Anus
Canva
Every once in a while, a story goes viral that is SIMPLY too good to be true, or in this case, too STRANGE to be true. Understandably, odd things happen every day, and as the Doors would say, "People are Strange."
BUT, not this strange. I ran across this story the other day from a fairly reputable news source, and upon further investigation, this viral story about an Indiana Egg Farmer is... questionable at best.
The claim was spread on Newsbreak recently about a Michigan Egg Farmer in a similar situation as the original post. It CLAIMS an egg farmer in Indiana... well, I'll just share the headline...
"Indiana Egg Farmer Taken to Hospital With Live Chicken Stuck In His Rectal Cavity"
... yeah. That was a REAL headline, written by a human.
BUT, is it real? Or is there ANY truth to this story?
Well, read an excerpt from the "DetroitDailyNews.com" from 2021 on the subject...
"A farm owner from Shelbyville in Indiana was transported to the hospital in a critical condition late last night with an extremely agitated hen more than half-buried in his rectum.
"Around 11:30 last night, Shelby County Paramedics were called to answer a medical emergency concerning a serious accident involving a farm animal..."
.. and after that, the copy trails off behind a pay wall.
So the question is... IS this story real?
Yeah, no. This didn't happen. And WE didn't make it up. Actually, (according to Snopes) it was first published in 2020 by a satire news site World News Daily Report about a man in Texas.
Then it went viral again in 2021 as a man in Indiana, and more recently, debunked as a man from Michigan. And if you go back looking for the original posts from ALL of these submissions... the links are all dead... until it goes viral again for being in another state.
It's not the first time we've been tricked, either. Recently a story about squirrels trained to attack a woman's ex reared its head in Michigan again. It, too, turned out to be false.
So be aware people, it IS the internet ya know.
Crazy Images You Can See In Michigan Off Google Maps
This has everything from creepy, to weird to fun. If you know of anymore, please let us know so we can add to the list.
Crazy Naked Moments in the Midwest
These are some of the craziest 'Naked News' stories from Michigan, Indiana and Ohio.