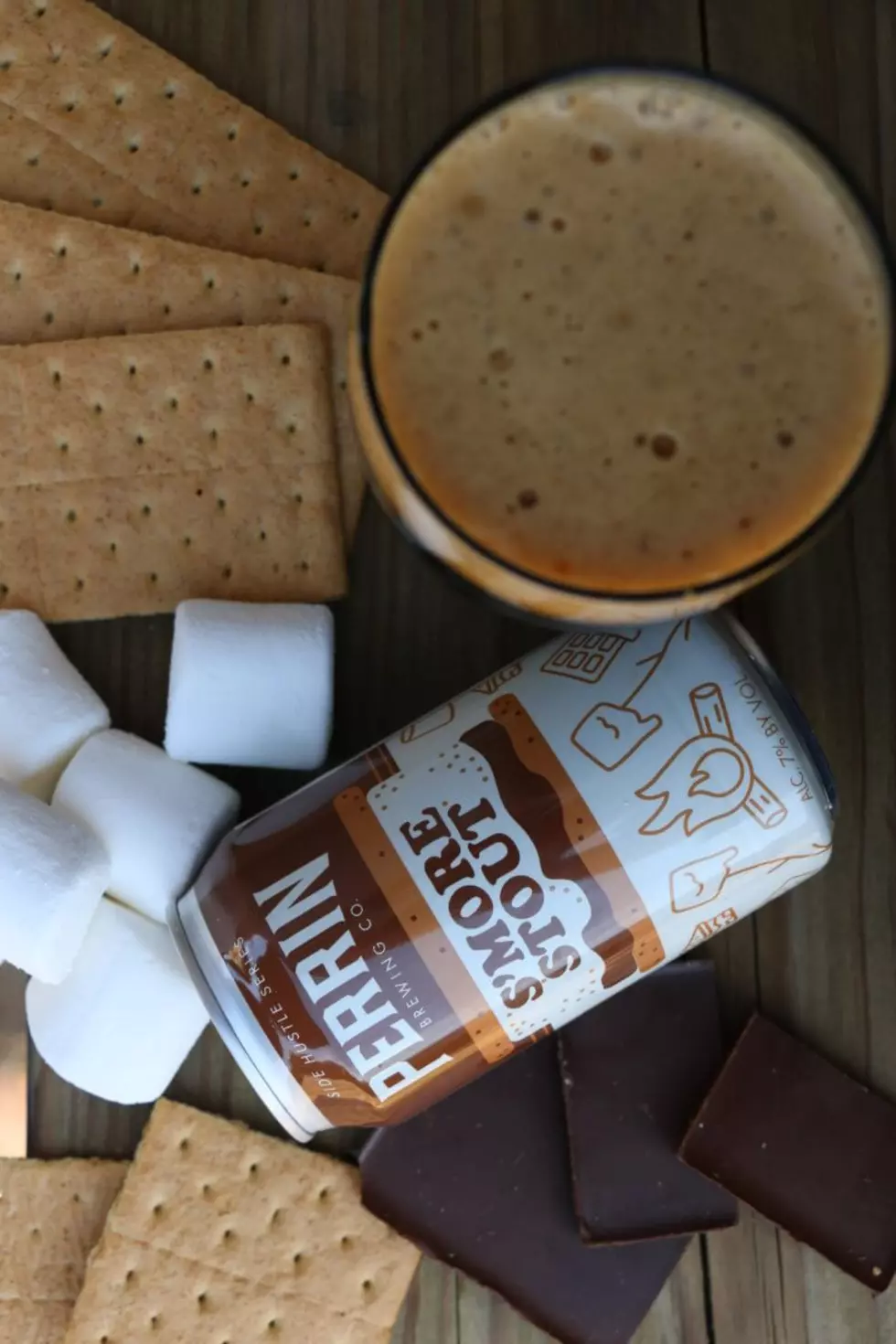 Get Lit with New S'more Flavored Beer
Photo Courtesy Perrin Brewing Co
Perrin Brewing Co. has created a a malt beverage that  tastes like a melted marshmallow with chocolate on a graham cracker: S'more Stout.
There will be some new chatter around the campfire. "How 'bout s'more?" "I dunno, jeet yet?"  The latest in Perrin Brewing Co.'s side-hustle series is S'more Stout.
S'more Stout is loaded with flavors of marshmallow, graham cracker and chocolate. A 7% ABV twist on your favorite fireside treat, S'more Stout uses lactose to achieve a rich, creamy mouthfeel. Once you try a can of this toasty, desserty stout, you'll be asking for S'more!
There will be no arguments about how much to toast the marshmallow- burn it or make the center nice and gooey, all the ingredients are in the can. Perrin has been releasing a new beer in the side-hustle series every other month. S'more Stout is the 5th specialty brew, following Carrot Cake Cream Ale, Harden the Hop Up, Kveik'n It Real, and Pineapple Upside Down IPA. If you have an appetite for craft beer and a taste for flavor, you might want to seek these out.