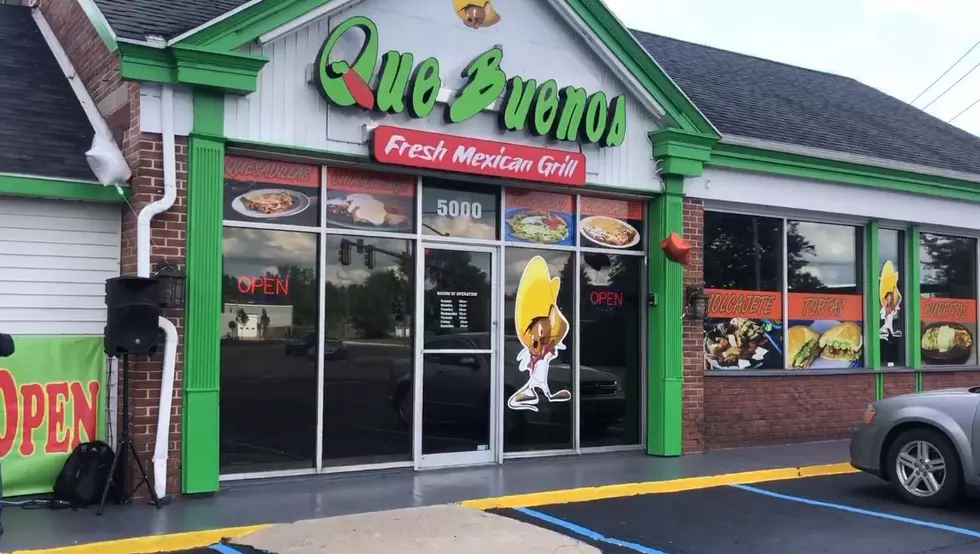 How Good Is This? Que Buenos Opens Second Location
Que Buenos via Facebook
Portage has a new place for Taco Tuesday as Que Buenos has opened their Sprinkle Road restaurant- the second in the Kalamazoo area.
Literally, "que buenos" means "how good" in Spanish. It's so good that the franchise is growing. Started in 2012 by two Western Kentucky University students, they chose a site near Western Michigan University to open their second restaurant when the Campus Pointe Mall Que Buenos opened in 2017. Now a third has been added at 5000 S. Sprinkle.
Does the building look familiar? It used to be a Cottage Inn Pizza until the Circle K opened up across the street at Sprinkle & Kilgore/N Ave. It looked like the newest Que Buenos Fresh Mexican Grill was ready to open at the beginning of the year, but then, well...you know. The best news is that now Portage can enjoy the full, flavorful menu, featuring burritos, tacos, enchiladas, quesadillas, tortas, Mexican hamburgers, nachos, chicken, salads, desserts and lunch and dinner specials. This place is known for their impressive menu and ridiculously fast delivery. So, see what Western students have known for a long time and find out for yourself how good Que Beunos is- we'll see you on Taco Tuesday.
Enter your number to get our free mobile app
MORE: Favorite Foods (Past and Present) for Eating Tournaments