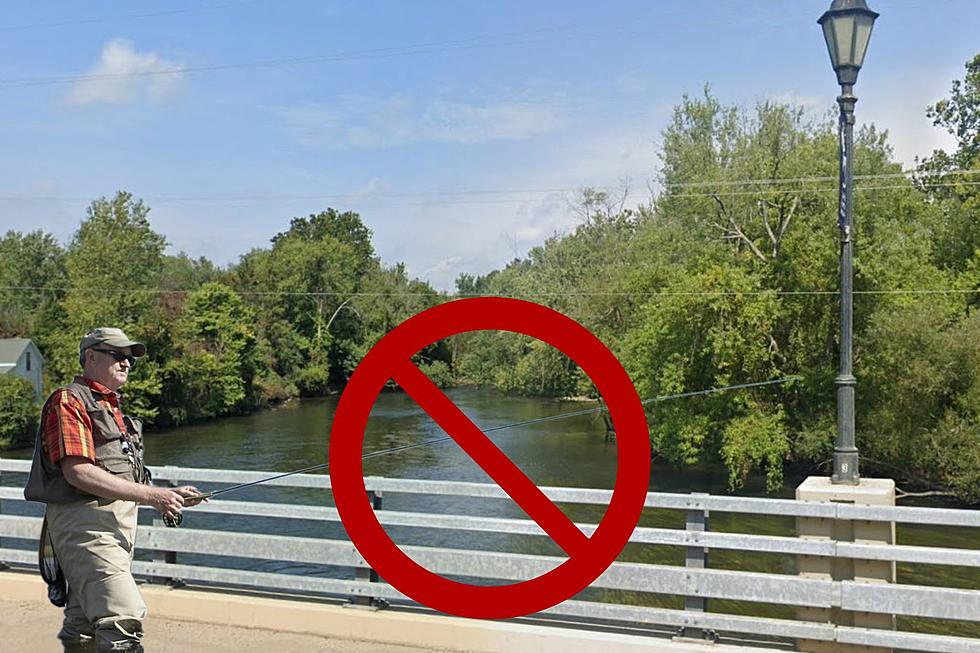 Reminder: It's Still Unsafe to Eat Fish From the Kalamazoo River
Via/ TSM Media Center, Via/ Canva, Via/ Google Maps
As the weather warms up, outdoor hobbies will be practiced once again. One of those hobbies might be fishing.
While fishing can be relaxing, there's an important piece of information you need to keep in mind if you're fishing from the Kalamazoo River: the fish is not safe to consume.
Earlier this week, the Facebook page Humans of Kalamazoo shared a post showing a graph that included types of fish found in the Kalamazoo River and whether or not they're safe to eat.
Unfortunately, next to nearly every single species of fish was the warning that said, "Do Not Eat."
Wanting to see if this was accurate, I found the original report from the Michigan Department of Health and Human Services. And, indeed, there are a lot of fish in our area that are not safe to consume.
What Makes the Fish Unsafe to Eat?
Chemicals.
According to the MDHHS report, filets of fish taken from Michigan's lakes and rivers are tested to see if they contain any chemicals that can be harmful to human health and then create the Eat Safe Fish Guide which you can see here.
For the Kalamazoo River specifically, a few of the species listed are:
Walleye
Carp
Catfish
Rainbow Trout
All of the above-listed fish were found to have high levels of PCBs, otherwise known as Polychlorinated Biphenyls. PCBs, according to the EPA, are,
a group of man-made organic chemicals consisting of carbon, hydrogen and chlorine atoms.
They were used in things like plastics, hydraulics systems, floor finish, and beyond. Unfortunately, these chemicals don't break down easily in the environment and can stick around for years, as we're seeing today.
Now, there are some fish that are okay to consume at low levels. But, you should always double-check before ever eating a fish caught from a local lake or river. You can see the full list by county here.
10 Unique Things This Michigan Man Has Found While Magnet Fishing
You just never know what you might pull from the river/lake while doing some magnet fishing
Do You Know These 5 Nicknames for Kalamazoo?
From Celery City to Mall City, here are the notable nicknames for Kalamazoo's accomplishments: