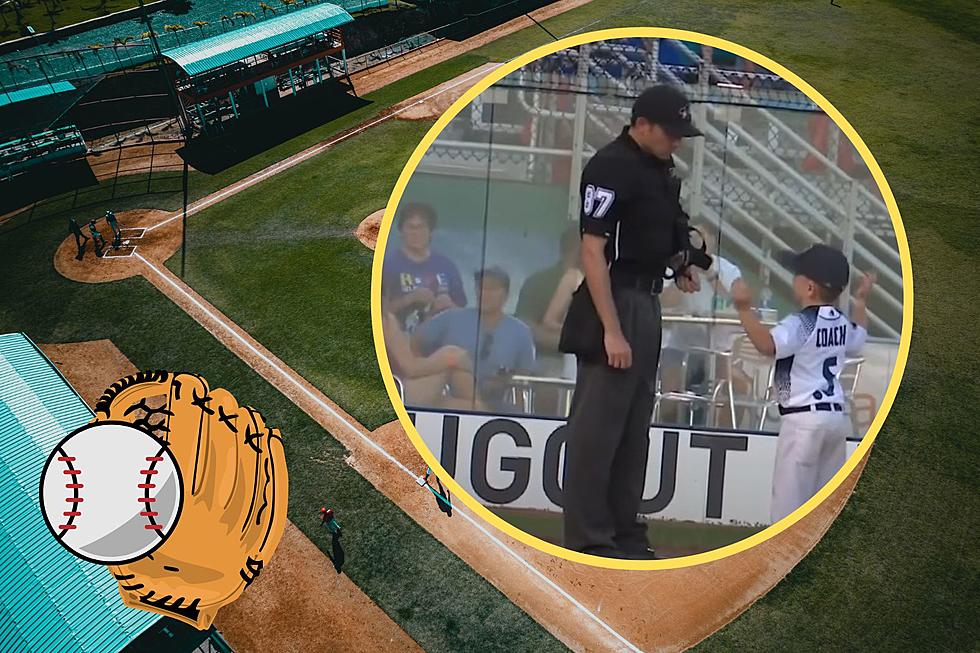 Kalamazoo Growlers Want Your Kid to Be Their Next Coach
Photo by Haniel Espinal on Unsplash/Canva/Kalamazoo Growlers via YouTube
The Kalamazoo Growlers are looking to make some moves this season! Despite the 2022 Northwoods League champs announcing the majority of their coaching staff would return for the 2023 season there's at least one familiar face that will be missing from the ball field: Coach Drake.
The infamous kid coach gained national notoriety for his on-field antics but will leave the baseball team on a high note after 4 seasons with the Growlers and a championship win. Whoever gets the job next will have some pretty big cleats to fill! Does your kid have what it takes?
In a recent press release, the Growlers wrote,
Drake became a viral sensation overnight and has amassed well over 10 million views online since joining the team. Drake became famous for his explosive tantrums aimed at umpires... Now the Growlers want to bring in a fresh new face to the organization.
About Coach Drake
Coach Drake Livingston joined the Growlers in 2019. At the time Drake was in kindergarten and had just finished his own t-ball season.
Drake's father, Cody Livingston, is the Growlers' Director of Corporate Partnerships and says the idea of a kid coach first came about as a way to ensure the team was involving the community and keeping baseball fun, especially for the kids.
Coach Drake currently holds the Northwoods League record for most ejections of all-time for a coach.
Who Can Apply?
Growlers representatives say the team is looking for a funny, outgoing, and charismatic kid who isn't afraid to be goofy in front of the ballpark spectators. Although personality is a plus, really the only requirement is that your child is between the ages of 6 and 8!
Of course, the new coach must be a team player and come ready to help the Growlers defend their 2022 Northwoods League championship. Parents are encouraged to submit an application for their son or daughter here.
There are countless reasons to get excited for the 2023 Growlers season-- new coach included! Re-live some of Coach Drake's best moments below:
10 Notable Baseball Stadiums in Michigan
Here are 10 baseball stadiums in Michigan for you to check out if you love the game of baseball or just want to have a good time.
7 of the Best Takeout Restaurants in Southwest Michigan
Whether you're on the go or you need dinner for the fam fast, here are 7 spots to check out in Southwest Michigan.