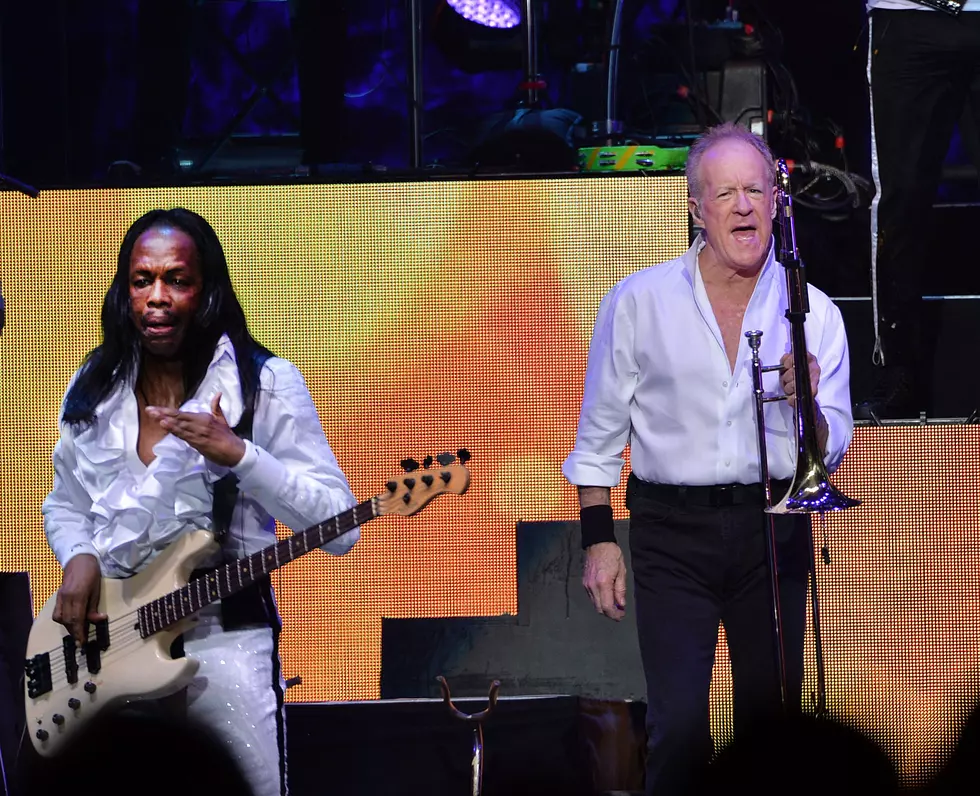 Chicago Co-Founder Jimmy Pankow Joins The Rocker Morning Show
Getty Images
In their 55th year, Chicago continue to prove why they are one of the greatest rock bands in history. After selling 100,000,000 albums, they're on the verge of releasing Chicago XXXVIII (Born For This Moment) on July 15th, and co-founder and Trombone player James Pankow was kind enough to join Mark Frankhouse to discuss the journey, their hard working beginnings, and the excitement for the new lineup and album. Back in 1968, the band then known as Chicago Transit Authority were in their own mind a band that knew they needed to write and perform their own music.
That proved to be the winning formula, as the next year they hit the road with the likes of Janis Joplin and Jimi Hendrix, who was blown away by the band, even been stated to have told the group, "The horns are like one set of lungs, and you've got a guitar player who's better than I am." The guitarist he referred to was late Terry Kath, that tragically passed away in 1978, but truly was a prodigy, as was this band, who released 3 double albums (4 sides) in two years, all of which are classics to this day.
This year Chicago is touring with The Beach Boys founding member Brian Wilson and they'll be wrapping their tour up in Clarkston, MI at Pine Knob on July 26th, which is apparently one of James' favorite venues to play and always has fond memories every time they come back to the venue. Enjoy the interview and we at The Rocker want to thank James for his time and all of the band for continuing to keep their amazing music alive:
Top 100 '60s Rock Albums
From the Allman Brothers to the Zombies, we take a chronological look at the decade's best LPs.