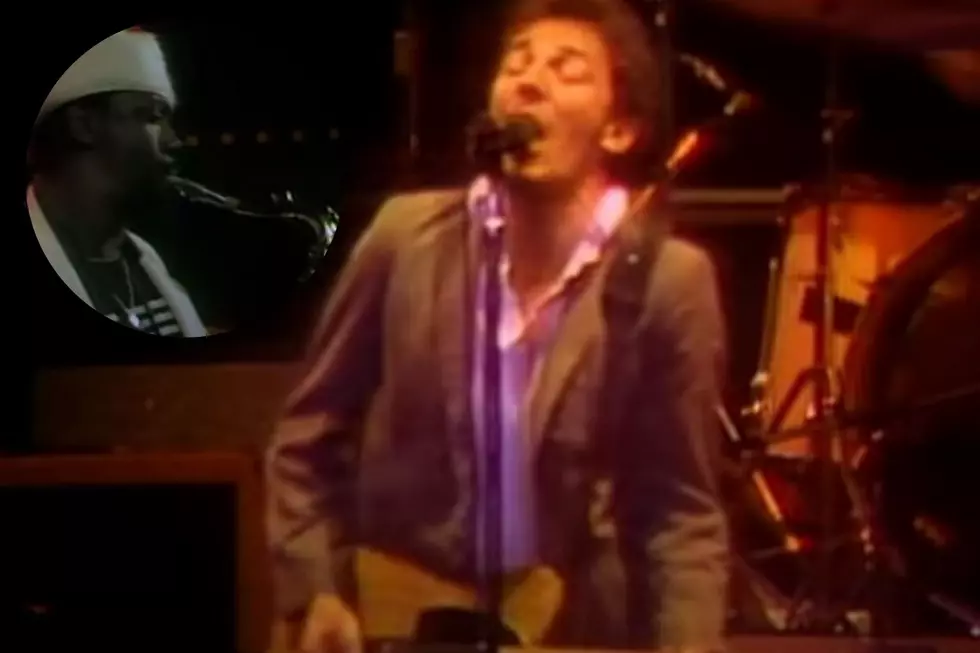 Live in Concert: Bruce Springsteen + More Rockin' Christmas Tunes
Bruce Springsteen via YouTube
It's not official until you hear Bruce announce Santa's impending arrival.  A 1978 Christmas concert from the E Street Band this week and more Christmas classics live in concert.
Like Paul Revere's dire warning that "the British are coming," Bruce Springsteen's "Santa Claus Is Coming to Town" is unforgettable. You remember that Clarence Carter is getting a brand new saxophone, right? That famous holiday hit was recorded live at a college in Brookville, New York on December 12, 1975. This week on Live in Concert, you'll hear Bruce Springsteen and the E Street Band live from the Winterland Ballroom in San Francisco, California, from a show recorded on December 16, 1978.  It was the 2nd night of a two night stand at Winterland. Springsteen's performance was everything you'd expect- in fact it was this era when "The Boss" really gained his well deserved reputation for putting on intense concerts. You'll also hear classics like "Born to Run," "Thunder Road," and "Tenth Ave. Freeze Out" along with rarities like "Candy's Room" and a cover of Gary US Bonds' "Quarter to Three."
The support acts this week have a Christmas theme, as the Pretenders perform "2000 Miles," with their biggest hits "Back on the Chain Gang," and "Brass in Pocket." Sing along with Eddie Money's version of "Jingle Bells," and "Let It Snow," and then dream of the holidays in the tropics with "Two Tickets to Paradise." Jethro Tull round out this week's lineup with "Aqualung," and their unique version of "God Rest Ye Merry Gentlemen."
Pour a Christmas cocktail and crank up a special holiday edition of Live in Concert headlined by Bruce Springsteen and the E Street Band this Saturday night at 8, exclusively on Kalamazoo's Rock Station, 107.7 RKR.
Enter your number to get our free mobile app
CHECK IT OUT: Top 100 '70s Rock Albums