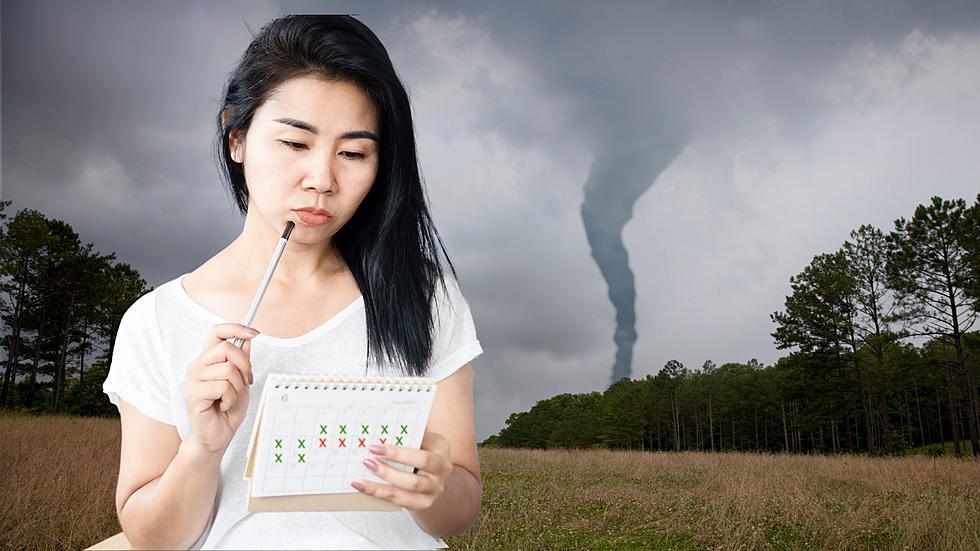 When Was Michigan's Latest Tornado in History?
Canva
Michigan has experienced a strange year for weather, as has most of the rest of the country, too. The blizzards and snow storms aren't that out of the ordinary in the winter.
But what IS, is unusually record high temperatures, unseasonably dry weather to start off the spring and summer, and high intensity thunderstorms that have spawned a number of tornadoes in Michigan in 2023. But now that we're past Labor Day, and into meteorological Fall... are we in the clear from severe weather?
Ultimately, when I moved to Michigan, and told people I was from Kansas, one of the first things out of their mouth is, "Oh, we have tornadoes up here too."
I was well aware, but even lifelong residents of The Great Lakes State say 2023 has been more active than usual.
According to Michigan.gov, Michigan has a minimal amount of tornadoes every year, but small ones aren't uncommon, and are actually fairly common.
"On average Michigan has 15 tornadoes per year. Tornadoes are known to develop rapidly, with little advanced warning. The average lead time for a  tornado warning is 10-15 minutes and winds can reach over 200 mph, which is why Michigan residents are encouraged to prepared and make a plan before a tornado strikes."
And according to our own previous count in mid-August, Michigan already accounted for about half its quota, with ANOTHER seven smaller twisters confirmed on Aug. 24th in the southeast part of the state.
And those are just the confirmed ones.
So we're sitting right on the average as we move into Fall, when severe storms tend to quiet down, and give way to more cloudy, and cool days.
But does that mean we're all clear?
No.
The Latest Tornado in Michigan History
In fact, as average temperatures climb across the country, and Michigan, tornadoes have happened later, and later in the year. And in 2015, one happened in December, two days before Christmas, in Wayne County.
"The tornado was rated an EF-1 with peak winds of 90 mph. The tornado touched down at 6:43 PM, tracking two miles, before lifting at 6:46 PM."
According to the National Weather Service, the storm was the result of a line of storms, moving out of the Great Plains, that collided with cold air out of Canada. As the storms moved northeast into eastern Michigan, the cold air came in from the northwest, and produced a severe line of thunderstorms unusual for Michigan in December.
This tornado, in 2015, was the first ever tornado recorded in Michigan, in December. That year was an unusually strange year for weather as well, resulting in a higher-than-usual number of tornadoes, some of which came in September, October, and November as well.
So under normal weather circumstances, you could say this time of year things should be calming down. But our weather does strangely resemble patterns from 2015 as well. So as we get deeper into the fall and winter, our chances of severe storms, and a tornado do go down... but it's never Zero.
Water Spouts: 'Tornadoes' of the Great Lakes
Michigan's Worst Natural Disaster: the 1953 Flint-Beecher Tornado