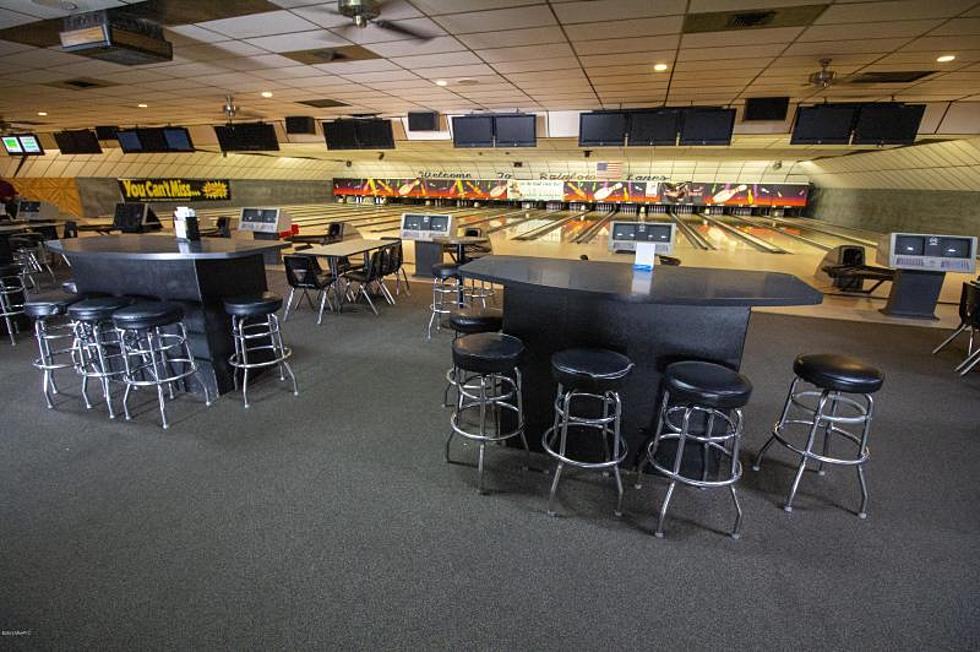 Paw Paw's Rainbow Lanes Bowling Alley is For Sale
TJ Ward Kalamazoo Commercial Real Estate
Every night could be bowling night. If you have money to spare, you might be able to strike a bargain and buy Rainbow Lanes for less than half a million dollars.
Q: Why should a bowling alley be quiet?
A: So you can hear a pin drop
We're not sure if Confucuis really said it, but there's truth to the saying "Choose a job you love, and you will never have to work a day in your life." If you love bowling, this is the opportunity you've been waiting for. Rainbow Lanes, a fixture of the Paw Paw community since 1960, is for sale.
The 15,500 square foot building, located at 38656 Red Arrow Highway, has a lot of potential. The lanes installed in 2012 could be updated, or new ideas might be mini golf, an arcade, or even a shift to a live entertainment venue. Kalamazoo Commercial Real Estate says this parcel is also a prime redevelopment site totaling 7.2 acres of land with 350 feet of road frontage on Red Arrow Highway. A Class C liquor license is included.
Any serious buyer has got to have more than one bowling ball.
Enter your number to get our free mobile app
Rainbow Lanes Bowling Alley