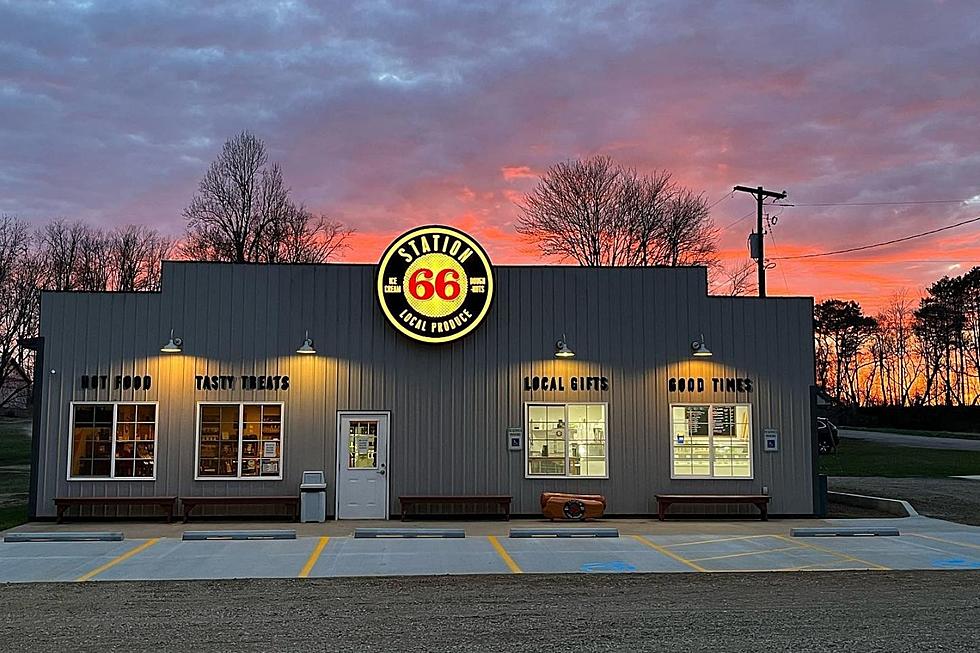 REJOICE! Battle Creek Ice Cream Institution Open for 2022 Season
Courtesy of Station 66
Another sure sign of warmer days ahead as a local favorite opens for the season.
Station 66 is open for 2022. This place is more than just an ice cream shop. It is housed within a 1940s gas station. What started as an ice cream shop has morphed into a summertime destination.
Station 66 is locally owned by Curt and Janette Tramel. When they first opened the shop all they served was ice cream. Now they sell locally made baked goods, seasonal produce, spices, honey, and candy all made in Michigan. Plus they have a homemade menu that includes burgers, brats, corn dogs, and more in addition to 28 flavors of ice cream.
The large yard allows for lots of outdoor activities and it is the site for car shows throughout the warmer months. The interior looks like a classic ice cream parlor complete with a jukebox, and a vintage Coke machine that dispenses old-fashioned glass-bottled Coca-Cola.
The building, located just off M-66 at 4588 D Drive South in Battle Creek, wasn't just any old former gas station. It was the business that Curt's great-great-grandparents owned and operated. When the business closed, it was mostly used for storage and started to become increasingly dilapidated.
Now it has been lovingly restored and improved upon. Back in 2018, Station 66 was named of the 50 businesses in the state to watch, according to the Battle Creek Enquirer.
Once the summer season is over, Station 66 offers pumpkins, fresh donuts, apple cider, and hayrides. They sell Christmas trees ahead of the holidays before closing up shop through the rest of winter.
Rare Tropical Bird Spotted in Michigan for the First Time
The rare Roseate Spoonbill was spotted in Michigan for the first time in state history.
Abandoned '50s Detroit ice Cream Parlor That Needs A New Owner