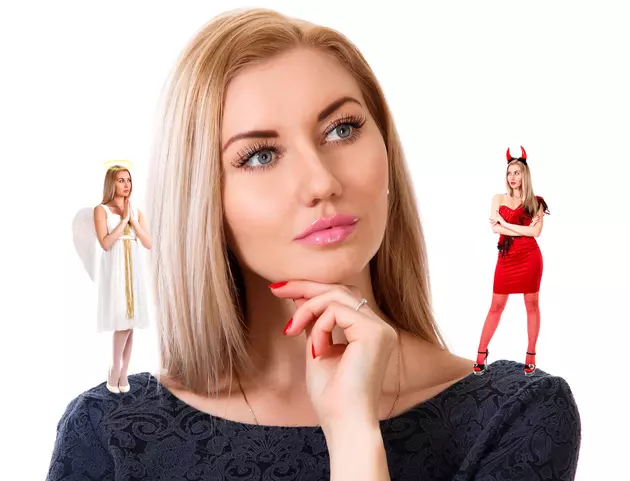 Nevada is the Most Sinful State. Where Does Michigan Rank?
DarthArt
Where does Michigan stack up against our neighbors when it comes to vice? Are we naughty or midwestern nice?

Pride, envy, wrath, gluttony, lust, sloth and greed; even if you can't recite them from memory, you probably recognize the list of the seven deadly sins. I'm betting you might be surprised to hear that they are never actually listed out in the Bible. The categories we know today were first identified by Pope Gregory 1 in the late sixth century. Many are still guilty today.
The analysts at Wallethub grouped the seven deadly sins into seven categories: anger and hatred, jealousy, excesses and vices, greed, lust, vanity and laziness and analyzed the data (confessions?) to find the most sinful states. Hate crimes per capita, excessive drinking, bullying incidents and number of smokers were all key among 47 data points analyzed. These were averaged into a "vice index" for each state.
Before we go on to the results, you might be asking: why is a personal finance website looking at moral issues? These behaviors can be costly to all of us. Smoking costs the United States over $300 billion per year and gambling is a losing bet at about $5 billion.
Harmful behavior on the individual level can add up to staggering economic costs on a national scale. While many people want to quit their vices, it's a difficult road even under normal circumstances, so the stresses of the COVID-19 pandemic make abstaining all the harder.
2021's Most Sinful States
Nevada
California
Texas
Georgia
Florida
Michigan comes in at #17 overall on the sinful states list. We did have a top ten finish, ranking ninth in the category of 'Excesses and Vices' like drug use, excessive drinking, smoking and obesity. See the research methodology and full results here.
What Are the Signature Drinks From Every State?